Rustic Tree Stump End, Coffee, and Sofa Tables
Our Tree Stump tables are a one-of-a-kind way to add some natural elegance to any room. Harvested from the
Rocky Mountains
, these stump tables are finished by hand and are meticulously cut and leveled to bring out beautiful details in every unique piece. These come in small, medium, or large dimensions and can be cut to size per request. Contact us with additional questions or to place an order. We are more than happy to send additional photos of current in-stock stumps. orders@utahrusticfurniture.com or 801-484-1007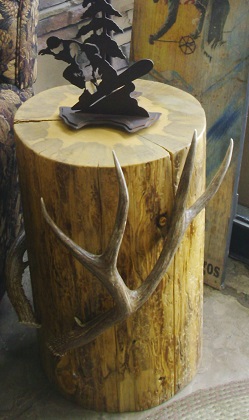 Tree Stump End Table w/ Antlers $349*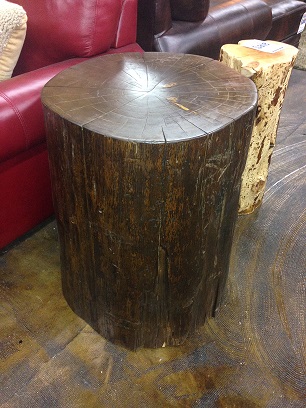 Large Stump End Table $369*
(Over 24" in Diameter!)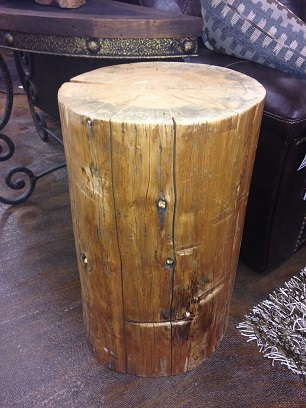 Pine Stump End Table $249
*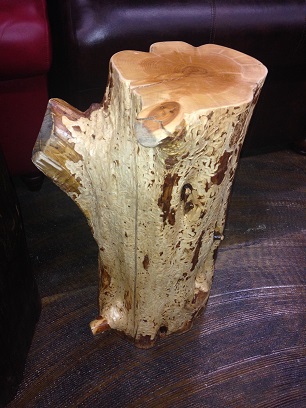 Juniper Stump End Table $439-$699
Choose your size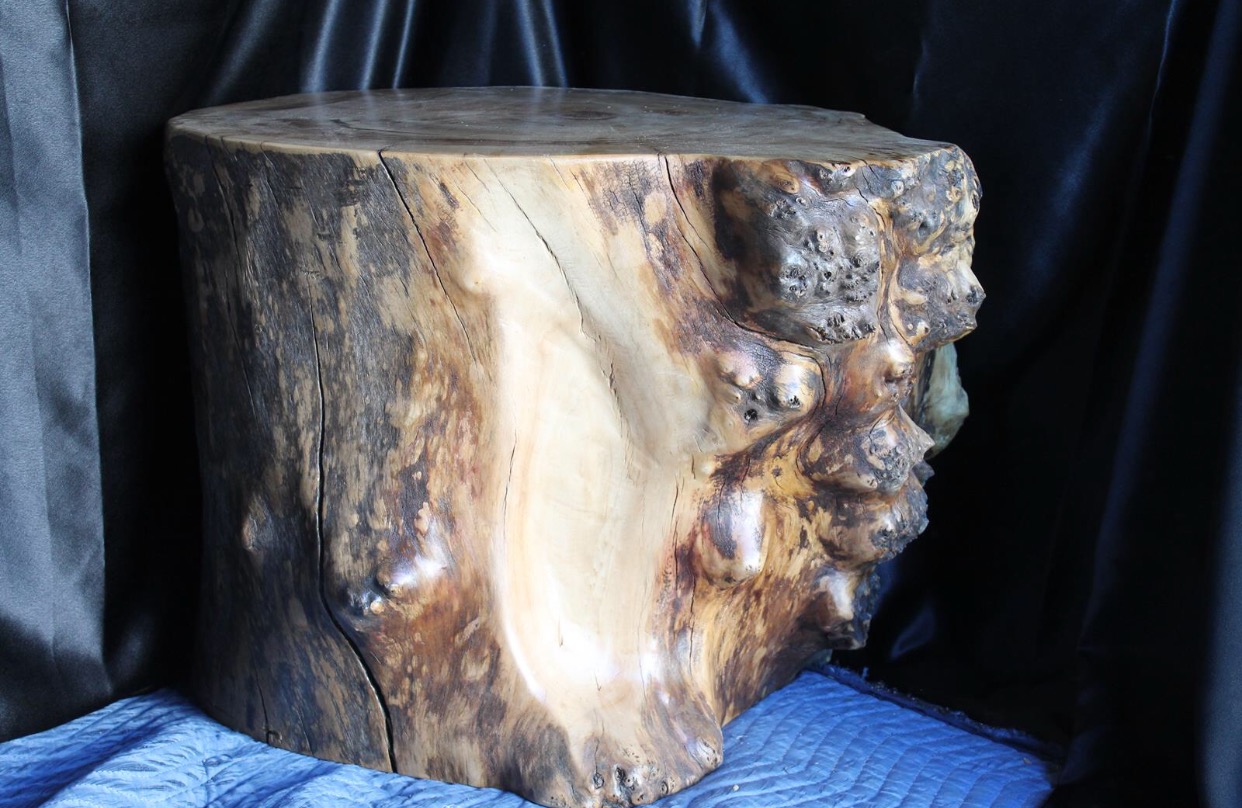 Cottonwood Stump Sale Price
$899*
Subject to Avail.

*Each stump and slab top comes in different sizes, shapes, and dimensions in that they are 100% solid natural wood. For information on pieces currently available or in stock, email orders@utahrusticfurniture.com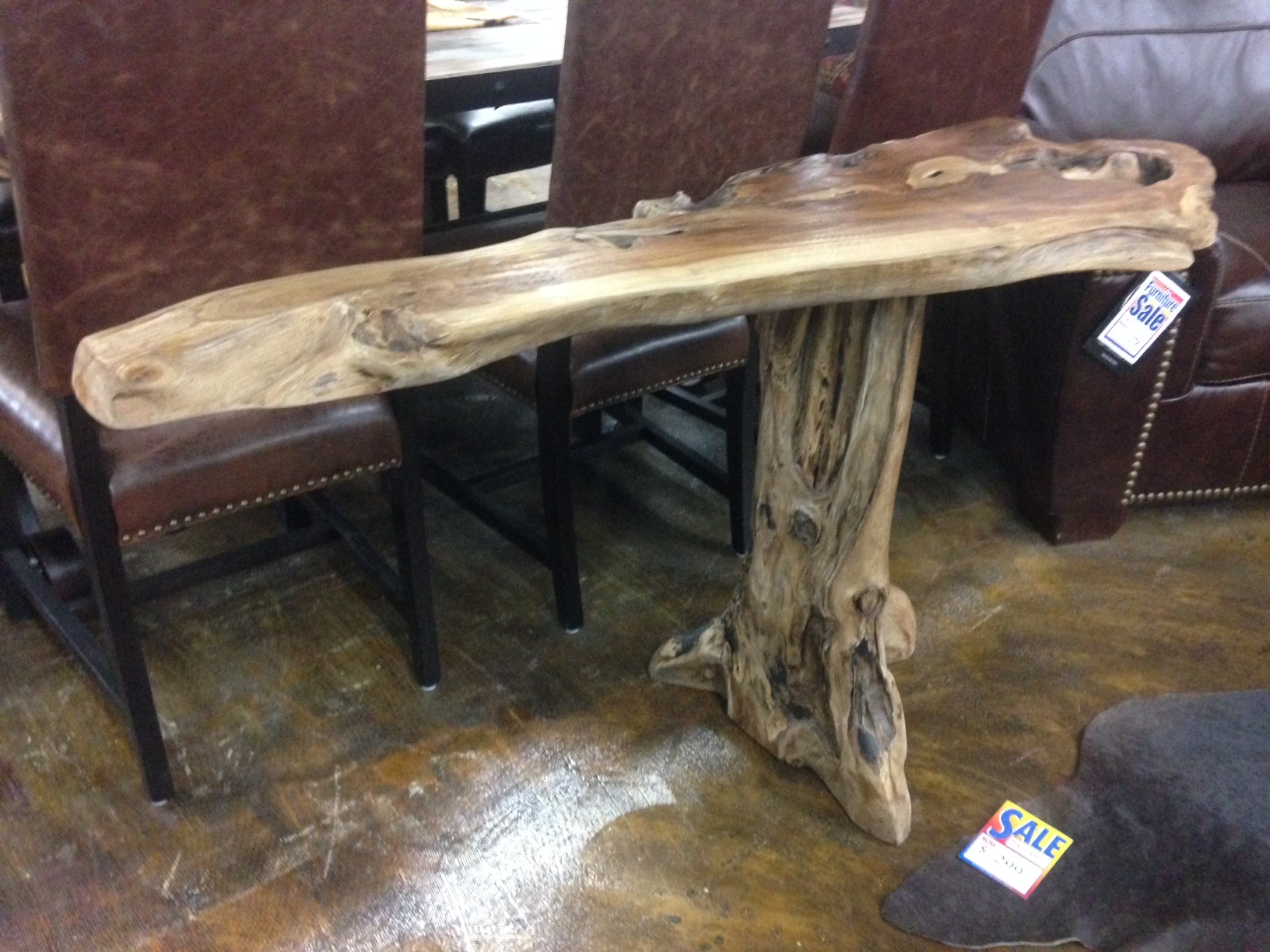 Natural Abaca Hardwood Sofa Table
$669
55x16x29.5
* Discontinued - (Last One)

Choose your size!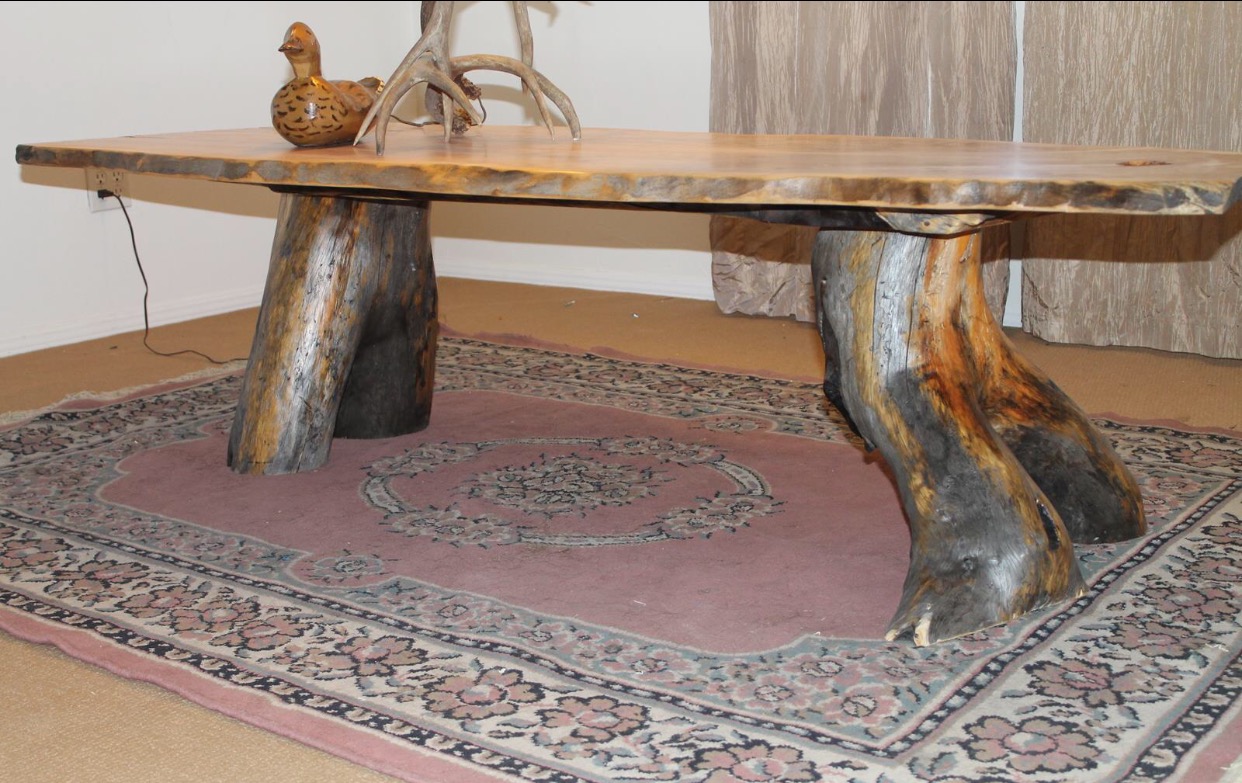 Large Junioer Stump Coffee Table
$899*-$1199
Choose your size!
Custom Silver Maple Slabs for Cocktail Tables or Small Desks