Rustic Walnut and Solid Knotty Alder Pool Tables
Built right here in Utah and available out of any type of wood or style to match your taste, these rustic pool tables will be the perfect accent for your entertainment room. Customizable sizes per request and built out of solid wood.
We also offer delivery and installation to anywhere in the Salt Lake Valley and can ship to any of the contiguous 48 states.
Each table is available in the standard 8'x4' length (room size should be 12.5' x 16' for standard cue length) or official regulation 9'x4 1/2' length (Add $800 to the pricing below - room size should be 13' x 17' for standard cue length).
We include 2 Premium $100 Cue Sticks (52" Standard or Extra long 57"), the full set of balls, Diamond, and a basic Table Cover. Shipping out of Utah usually costs $350-$400 and local billard companies will usually have sources for installation for $250 or less.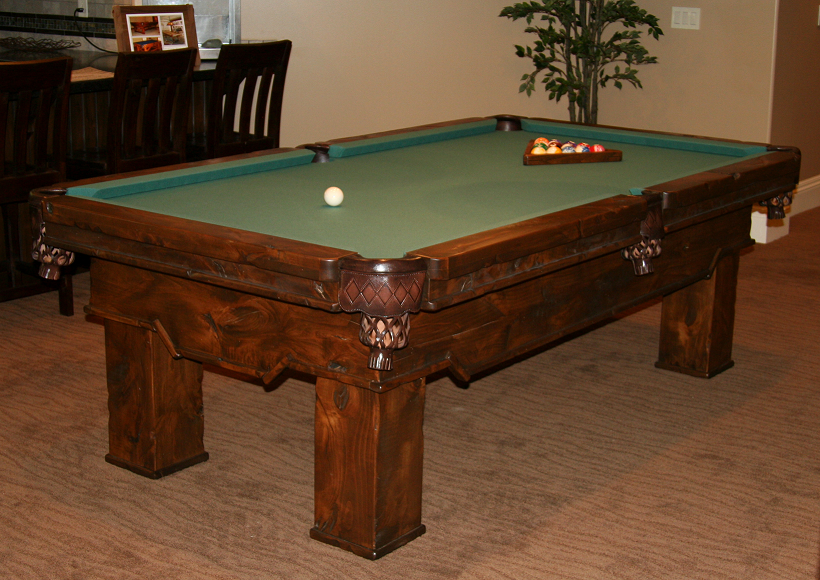 Solid Alder Pool Table Sale Price $8999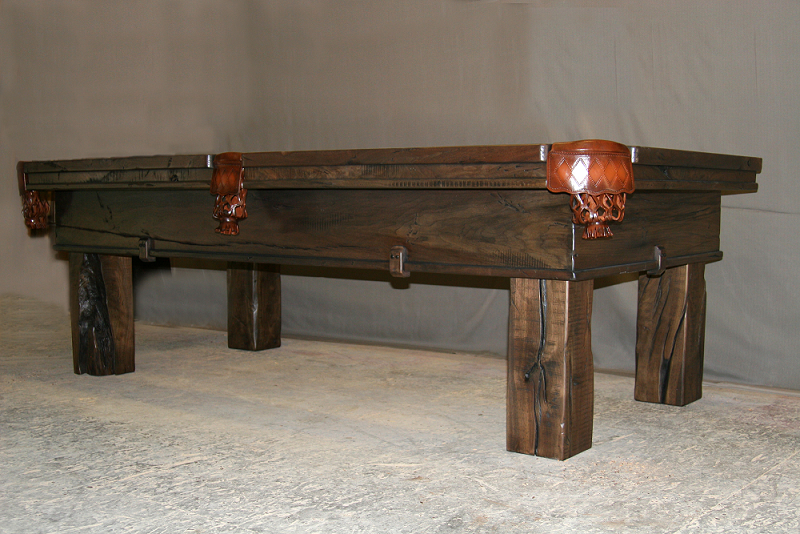 Solid Walnut Pool Table Sale Price $9999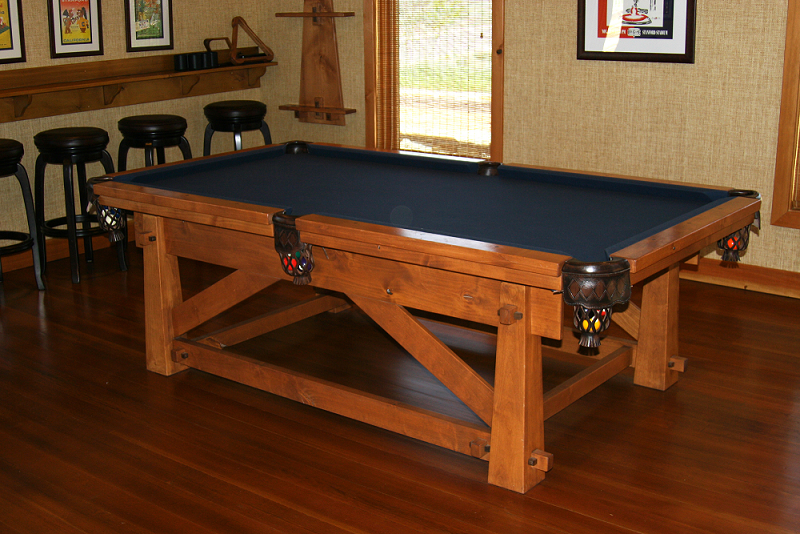 Alder "Arts & Crafts" Table Sale Price $12,799