Barnwood Customizable Wall Beds or Murphy Beds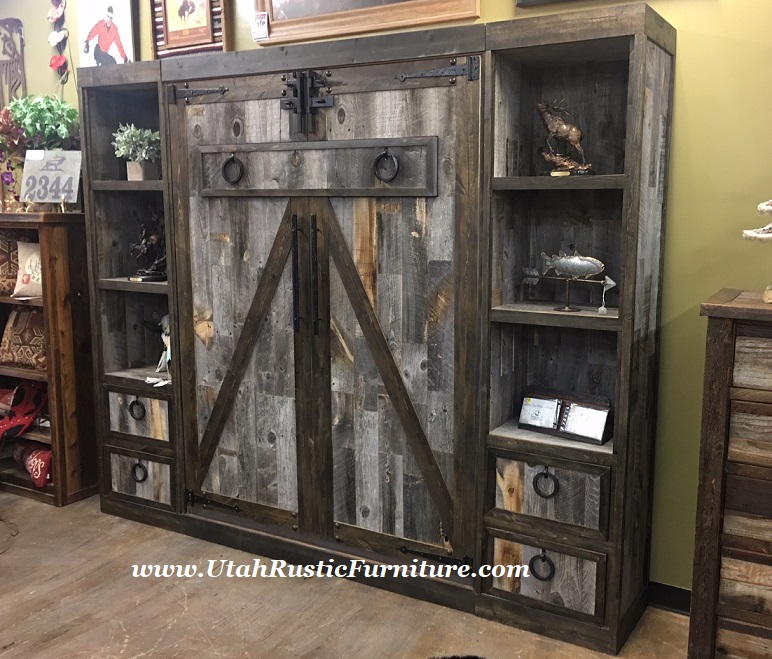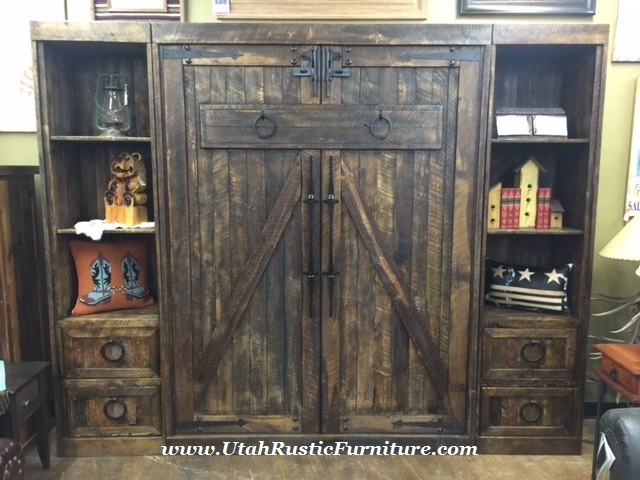 As Shown Wall Bed Unit 66" W + 2 Piers at 24" ea (customizable) = 114 x 17" D x 90"H
Custom Rustic Rough Sawn Barnwood Wall Bed Collection with or without Piers
Queen Barnwood or Keystone Painted Finish Wallbed $3499 ($3999 Snow Fence Upgrade Shown Left)
2 Drw w/Shelves Piers as shown $1099 ea.

($1199 w/Snow Fence Upgrade)
3 Drw w/Wardrobe Door Piers $1299 ea.

($1499 w/Snow Fence Upgrade)


-Available in 6 Barnwood and 10 Painted Color Options
(Ceiling Height must be 95" or greater to install or you can tell us at the time of sell that you have 91" ceilings and we can build it with a separable front panel)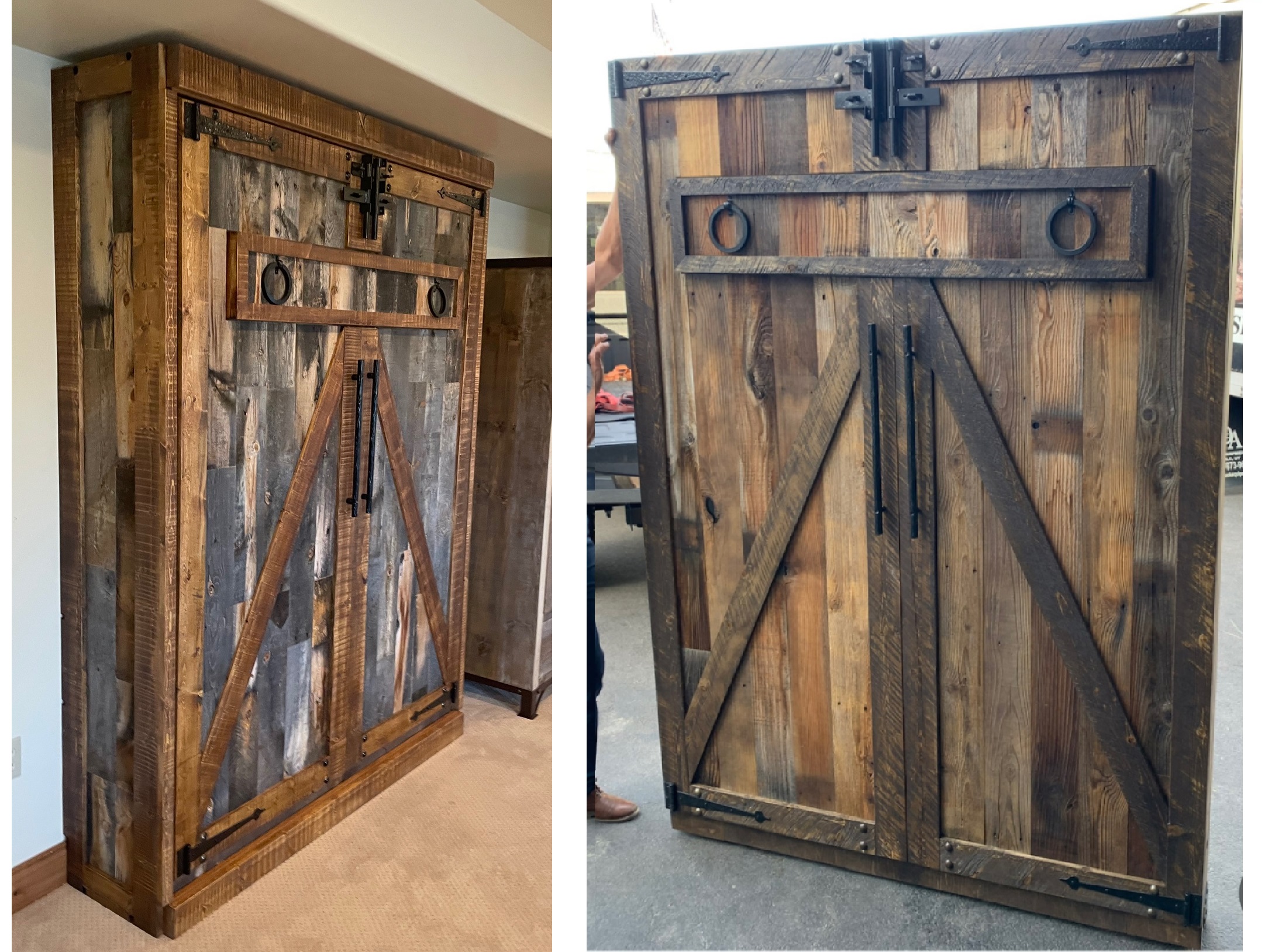 As Shown Wall Bed Unit 66" W
Custom Rustic Rough Sawn Barnwood Wall Bed Collection $3999 either option
Left - Golden Rough Trim/Snowfence, Right - Dark Rough Trim w/Authentic Barnwood Paneling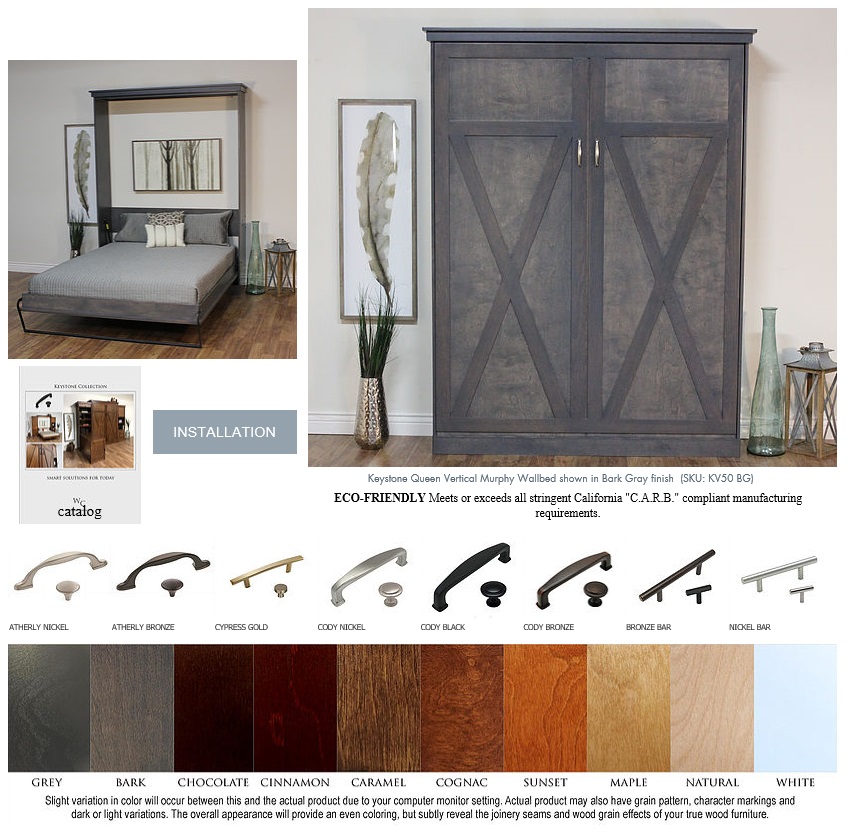 Keystone Painted Finish Wallbed $3499 - Avail. w/Pier Side Units!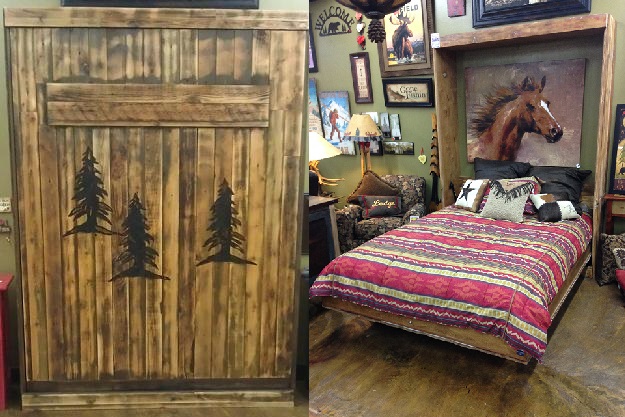 Available in Twin, Full, and Queen Sizes and with or without add-on piers
As Shown Queen Rough Barnwood with Carvings 65" W x 17" D x 90"H $4399
(Ceiling Height must be 95" or greater to install or you can tell us at the time of sell that you have 91" ceilings and we can build it with a separable
front panel)
Also available in an Avalon Ready-to-finish (shown below) for only
$2199 in a Queen (In Stock), Full, TwXL, or Twin (ETA 8 Wks- All Sizes Same Price!)
(20% more if special ordering with a lacquer/stain finish as shown below)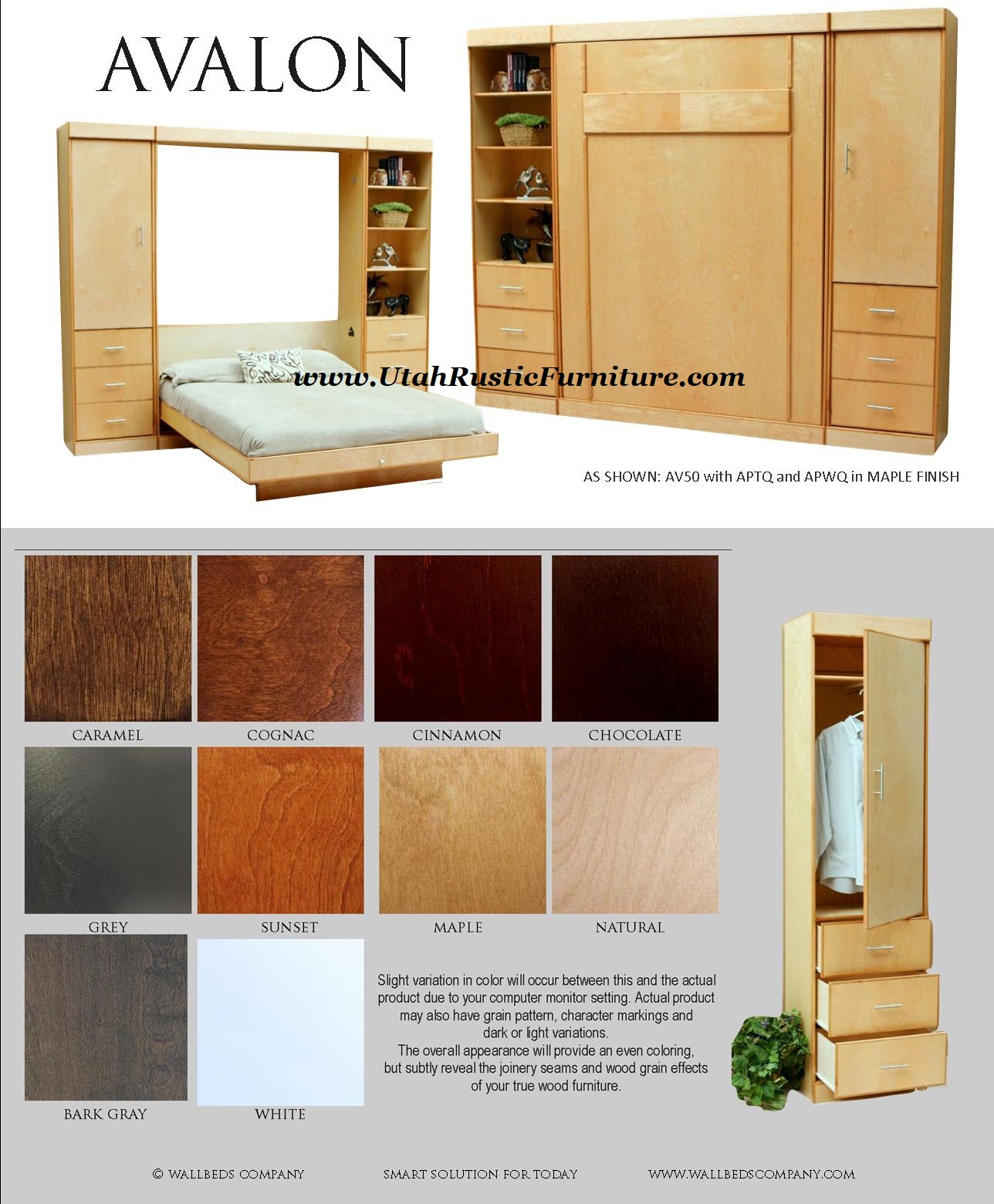 For more styles including Traditional and Modern Finishes visit our supplier's website:
www.wallbedscompany.com
and contact us for any pricing and eta!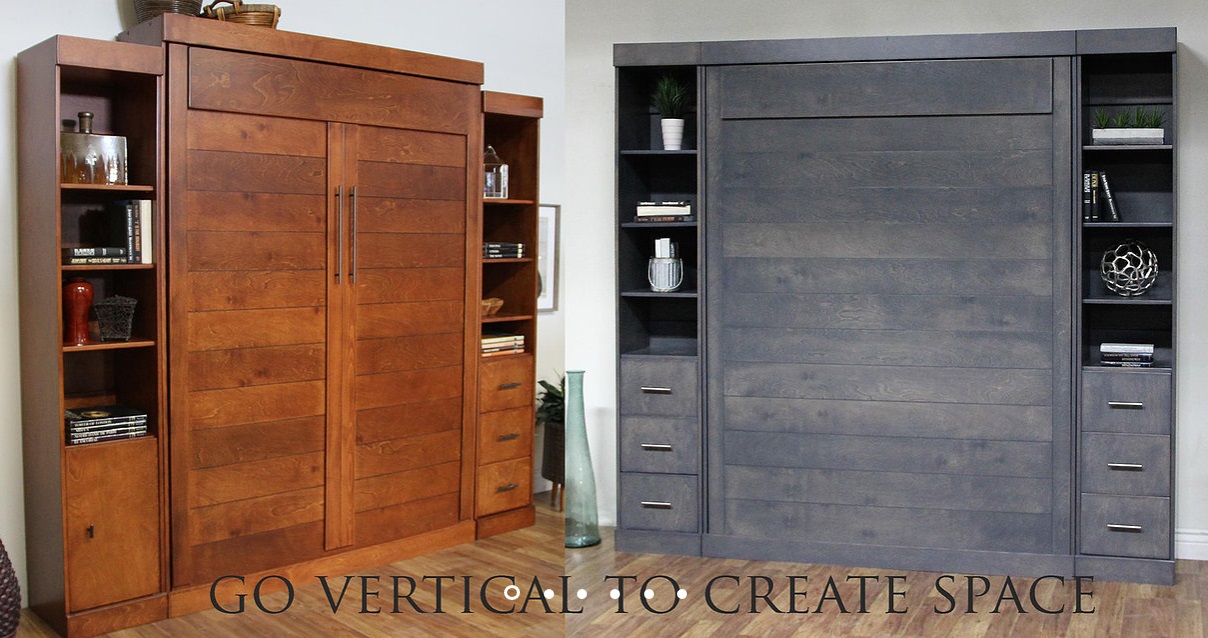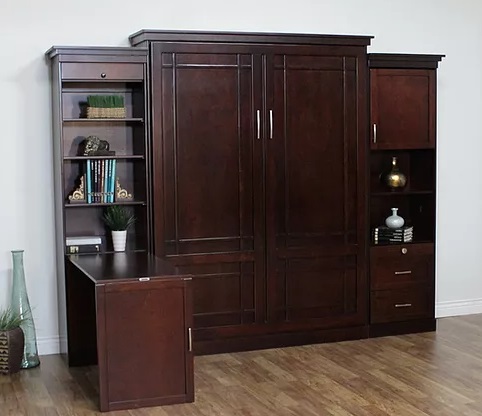 Wallbeds with Desk Pull Down Tables - Add approx $1000 to the main unit or to the pier unit
Call or email for the most updated pricing
*Dimensions are Approximates. Exact dimensions can be ordered on request. In that these are built by hand from scratch here in Salt Lake City, all pieces seen on this page are available in customizable dimensions. Please call a sales associate for custom pricing and estimated shipping times. In many cases, our builder can adjust certain dimensions without a change to the retail price! Call 801-484-1007 with questions.
Barnwood and Log Furniture is 100% natural, and thus will have color variations, natural checks (cracks), knots, and imperfections. While every builder on this page uses authentic wood in there collections often they will use
plywood or MDF wood

to give extra reinforcement and to help prevent warping on the backs of pieces and underneath panels. If you want to request a piece that is made only entirely of solid wood then we will gladly provide a quote on request. Due to the custom nature of our products it is the buyer's responsibility to ensure that any changes from standard are indicated on the invoice at the time of ordering. All sales of custom furniture on this page are final. Review our shipping information page if you are purchasing out of state. See our showroom in SLC for many of these pieces on display!