Coaster and Homelegance Traditional Rustic Dining Room
Founded in California in 1984, Homelegance and Coaster Furniture have developed a history of building high quality products at exceptional values. Through years of growing and expanding, they now have warehouses all throughout the USA. Though most of their pieces are built overseas to keep prices down, they still focus on creating great quality products that would rival even companies here in North America. We carry the entire product line of each Coaster and Homelegance Furniture, but showcase just a couple of each companies best-selling pieces on our floor. Most of these sets consist of Tropical Hardwoods which offer outstanding durability and hardness at incredible prices. Recently we have worked with Coaster to introduce a new website showcasing all of their collection with our low pricing and stock information available for each of our customers to view in real time at this page:
Online Coaster Portal with pricing
. For Homelegance's entire online catalogue with dimensions and model information,
Click Here for the website to
Homelegance Furniture.
If you find something you like either email or call with pricing questions!
Coaster Dining Height Tables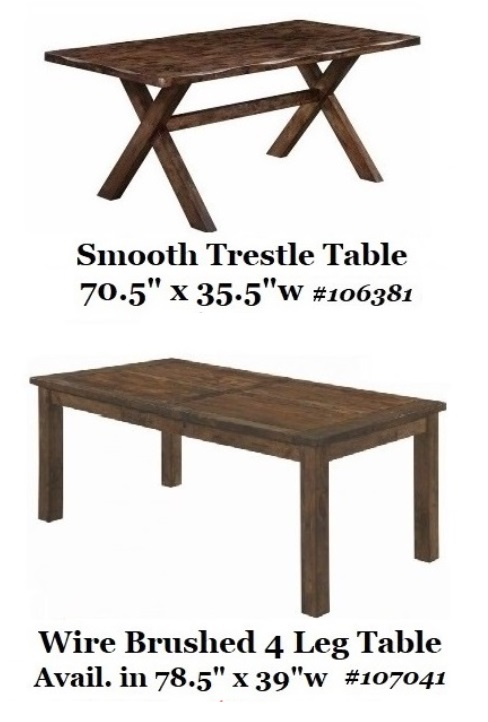 On Sale! Was $599, Now $449 either table!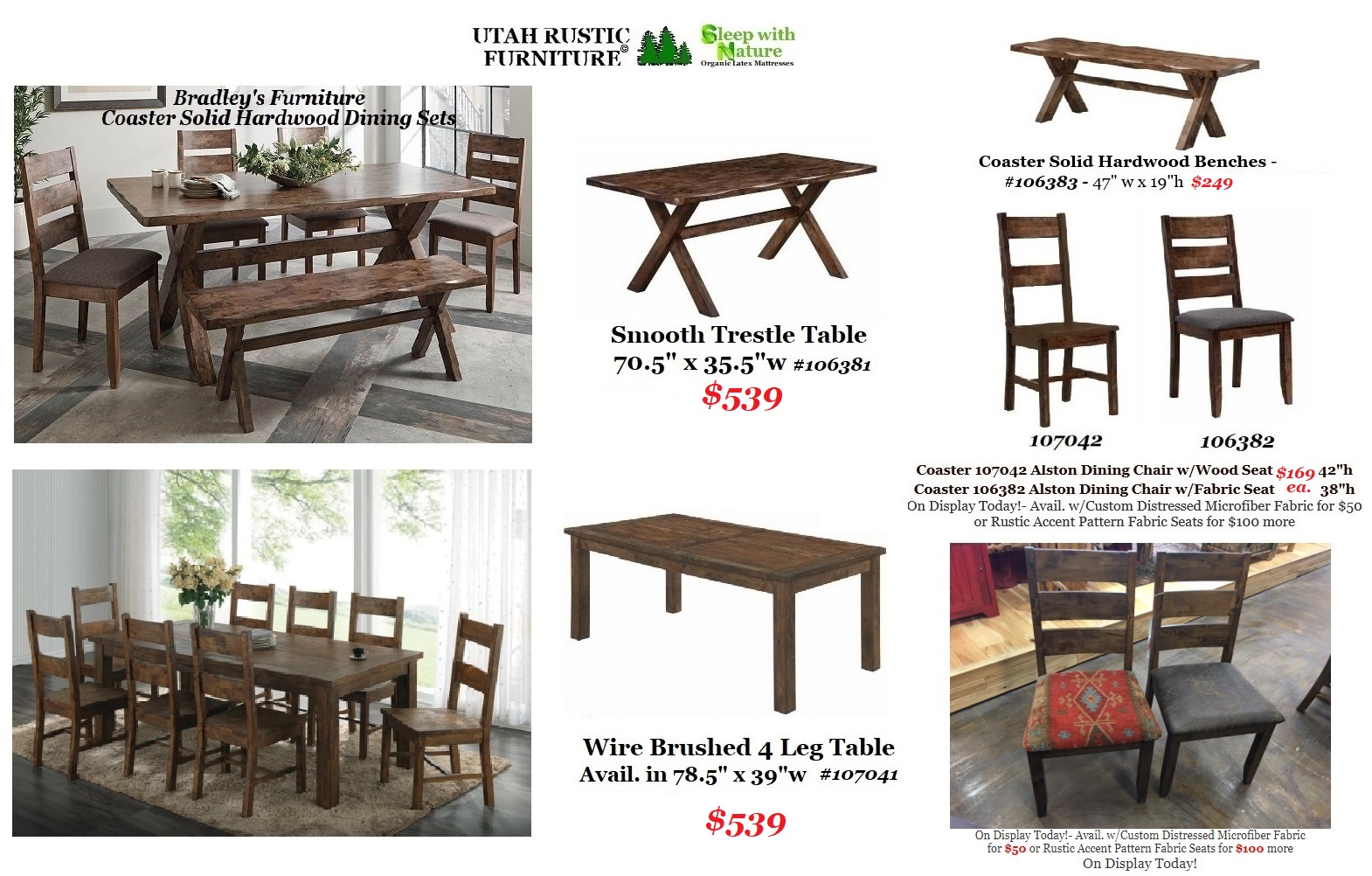 Coaster Solid Hardwood
Table Sets
We stock the four leg rough sawn tables and the smooth X-base tables are usually a month or two out if we order it in!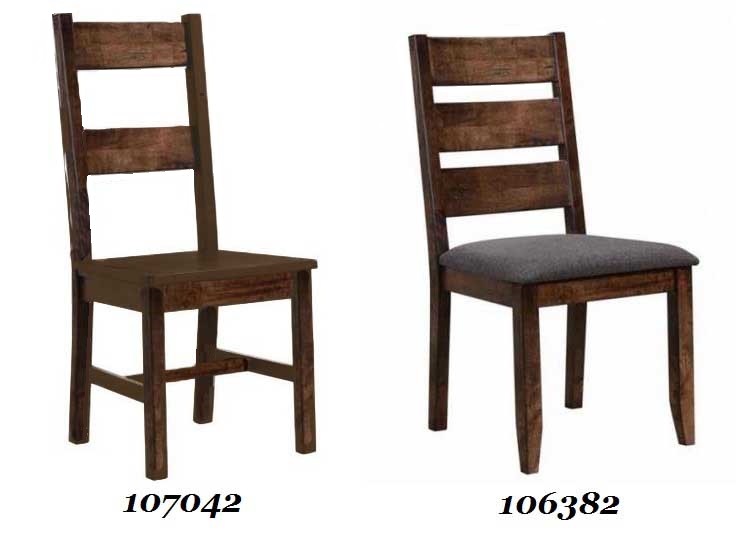 Coaster 107042 Alston Dining Chair w/Wood Seat

$129
-42"h

Coaster 106382 Alston Dining Chair w/Fabric Seat
$129
-38"h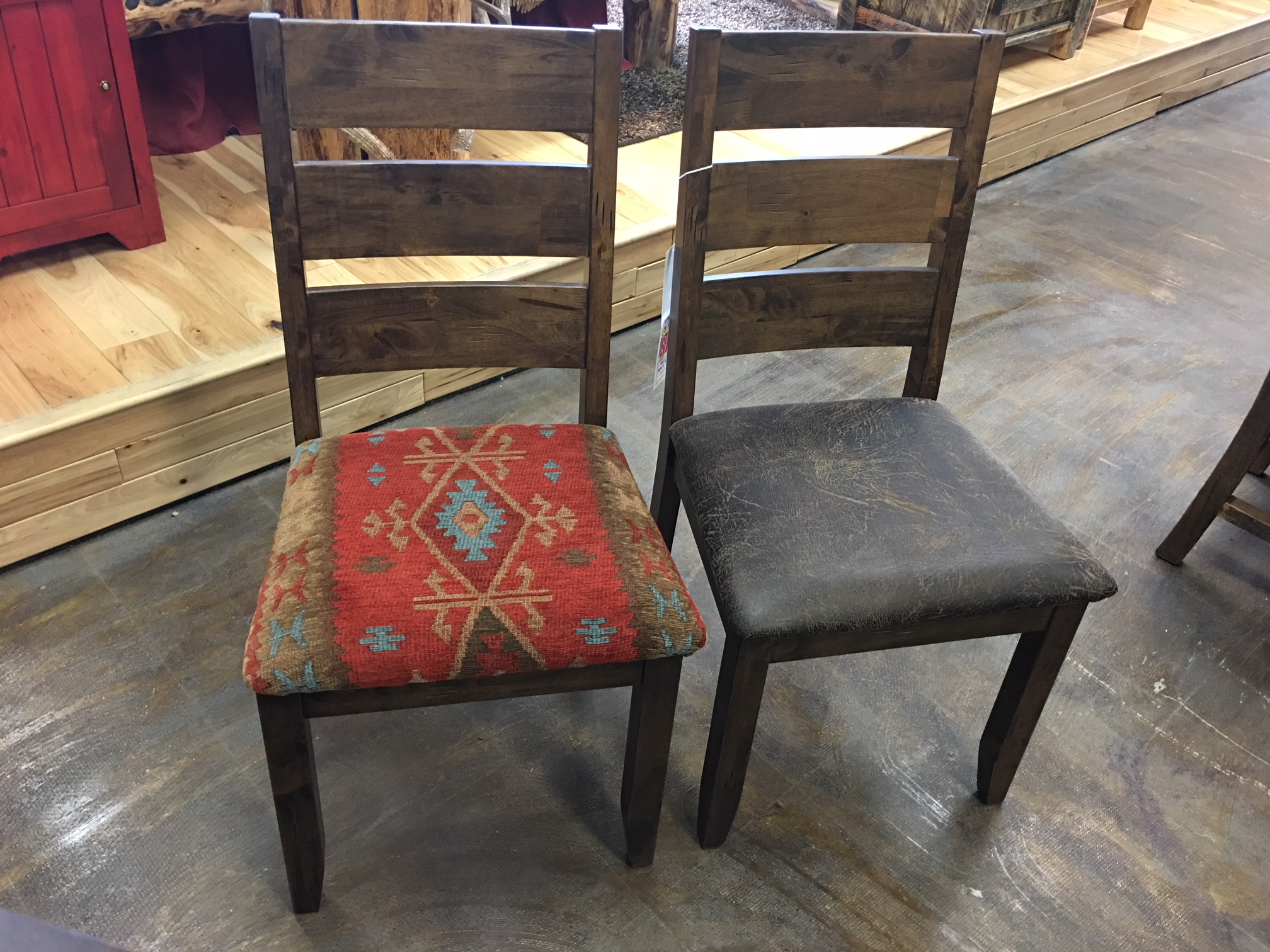 On Display Today!- Avail. w/Custom Distressed Microfiber Fabric for $50 or Rustic Accent Pattern Fabric Seats for $100 more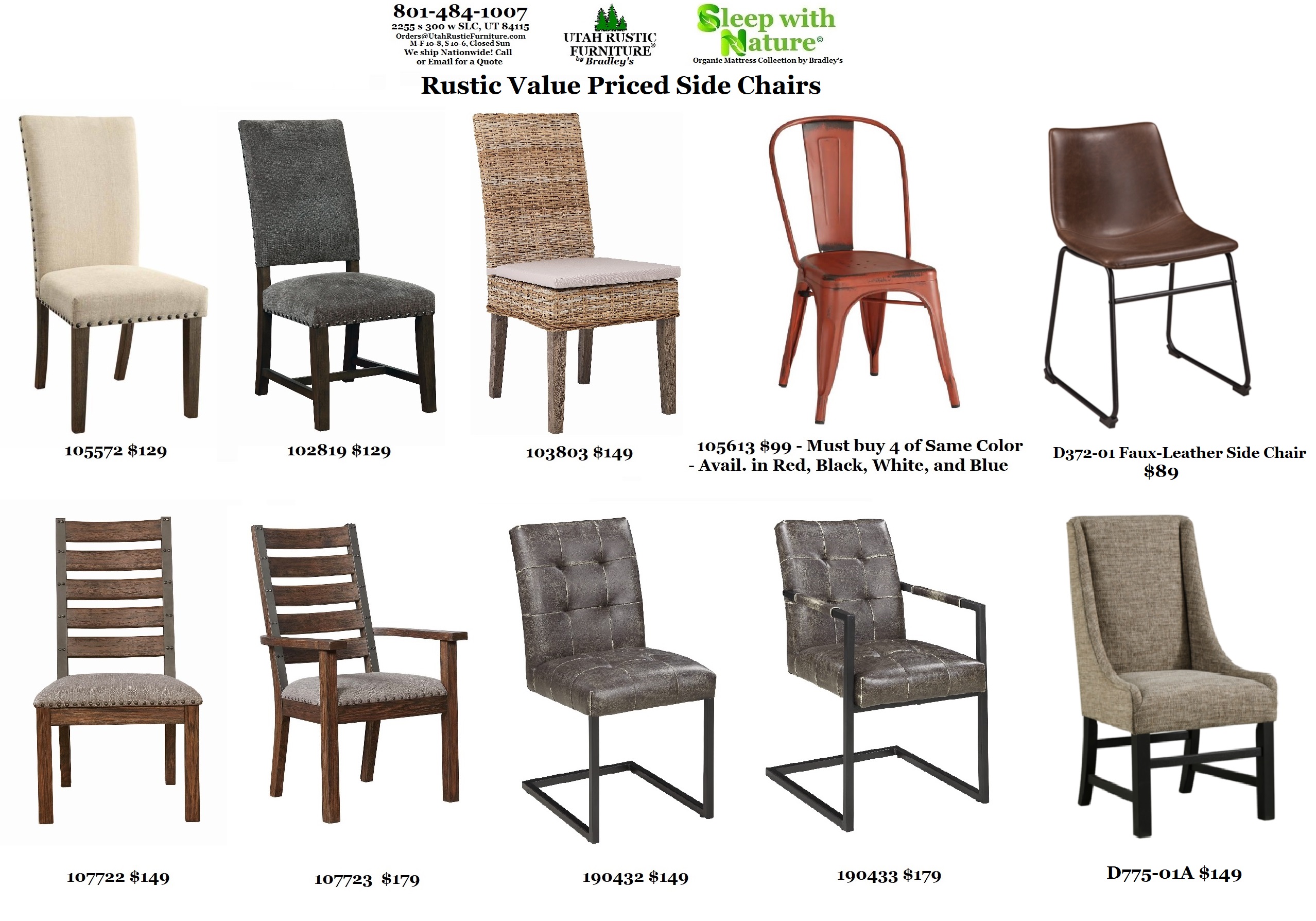 Priced from $169 - Certain models discontinued.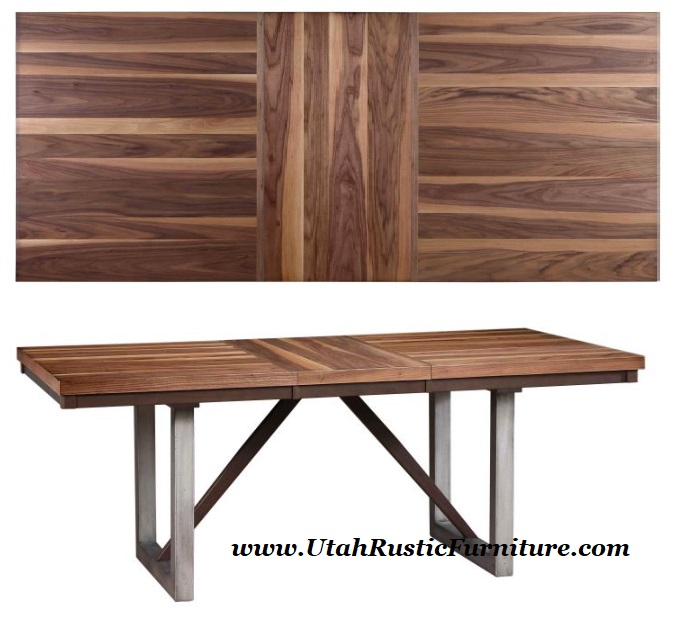 Coaster 106581 Spring Creek Walnut and Roma Wood Hardwoods Table Set
60"- 77"l x 40"w
Table Sale Price
$649
Brown Side Chairs
38.5"h
Sale Price
$169
107722 Metal Accent Chair
41.5"h
Sale Price
$179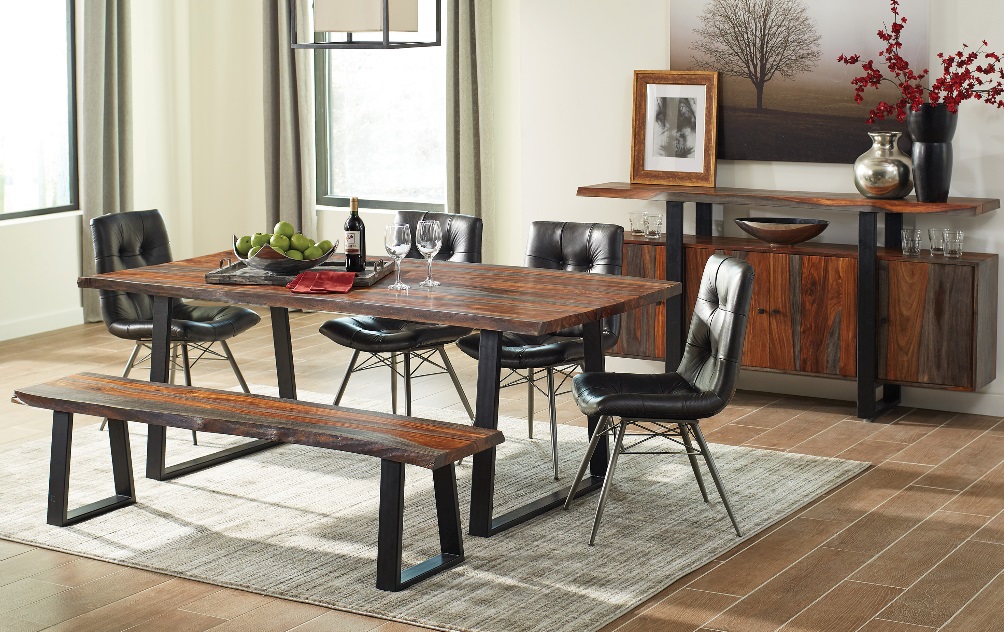 Coaster 107511 Solid Sheesham Hardwood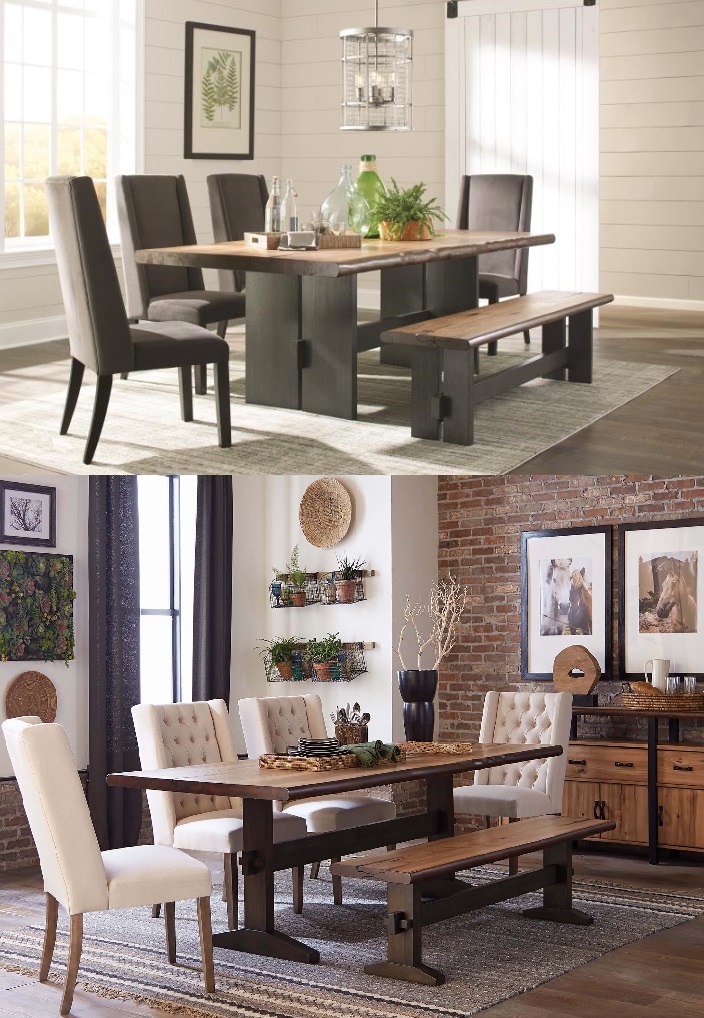 Homelegance Dining Height Tables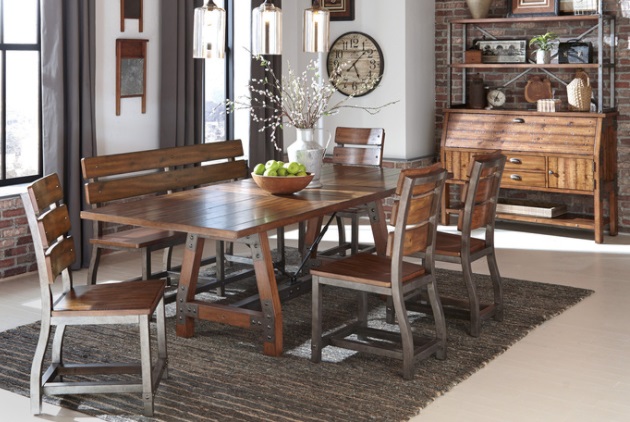 Holverson 1715 Rustic Wood Table Set
-
70.5"- 94.5" l x 39"w x 30H
Table Sale Price
$999
Side Chair
$179 ea.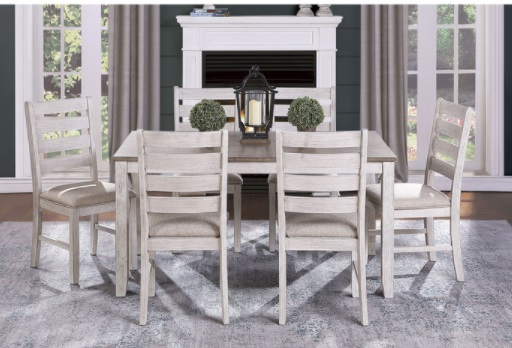 Ithaca 5769 Rustic Wood Table Set
-
60" l x 36" w x 30H
Table Sale Price
$449
Side Chair
$179 ea.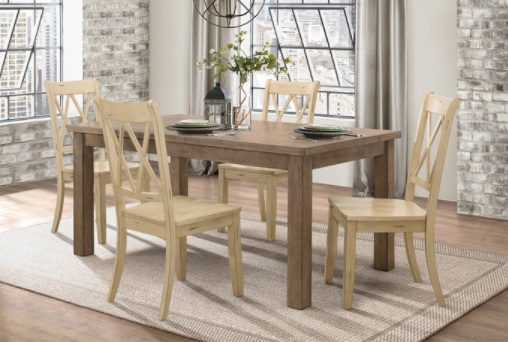 Janina 5516 Rustic Wood Table Set
-
66" l x 38" w x 30H
Table Sale Price
$449
Side Chair
$179 ea.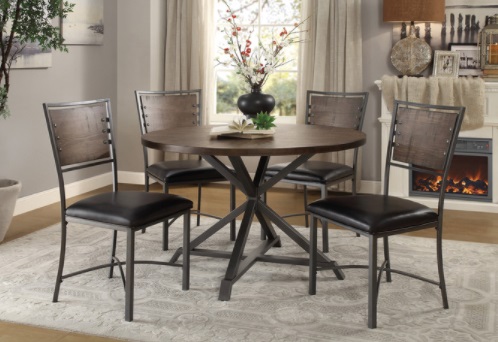 Fideo 5606 Rustic Round Wood Table Set
-
45" Round x 30 H
Table Sale Price
$449
Side Chair
$179 ea.
Homelegance
5163
4 Foot by 3 Foot Dining Set

Table
NOW $349
Bar and Counter Height Tables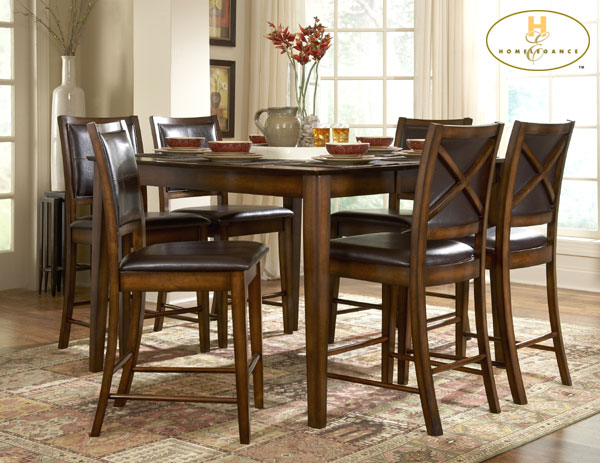 Homelegance 727 Table Set
-
54" x 40-54" x 36H
Table Sale Price
$699
NOW $399
Chair Sale Price
$179
NOW $129
*ETA 3-4 Week Order Time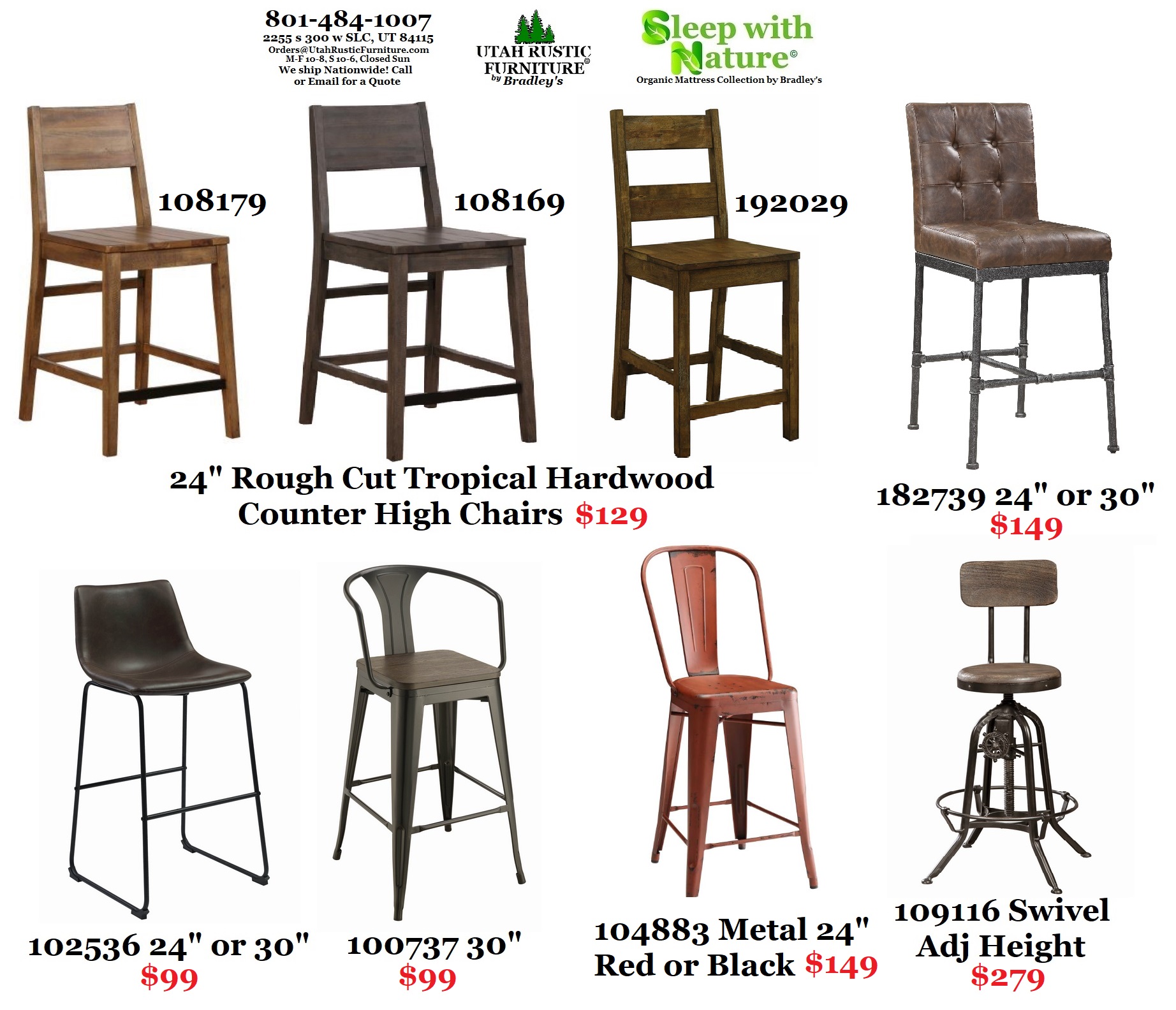 - Priced from $99- Certain Models Discontinued