Coaster and Homelegance Traditional Daybeds
Coaster and Homelegance are two of the largest furniture suppliers out of Vietnam and provide high quality products for very reasonable prices on beds, daybeds, futons and metal frames. We've been working with each for over 25 years because of the quality of their products and quick shipping. There are three different trundles that can be used with these daybeds:
a metal pull out trundle, a popup trundle that would convert two twins into a King width by a full size length, and

select models have under-drawer trundle that match the daybed.
We have selected a few of these collections to showcase on our showroom and website here, but more than a dozen sets are available through our Online Coaster Portal with pricing here or through www.Homelegance.com. For more information on package deals or lead times, call 801-484-1007 or email Info@UtahRusticFurniture.com.
.
Spruce SNW Daybed -Multiple Colors Available
Avail. in Smooth or Rough Cut
$649
Approx Dimensions*: 79"l x 40"w x 38"h - Several Colors in Stock. Add $100 for paints
Coaster 300549 Daybed w/Trundle
Approx Dimensions*: 76"l x 44"w -
$849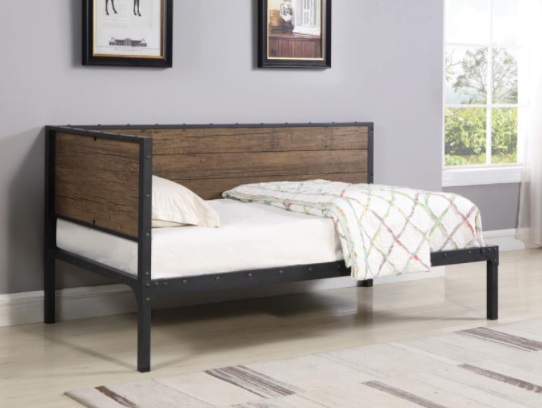 Coaster 300836 Barnwood Daybed
Approx Dimensions*: 78"l x 40"w -
$519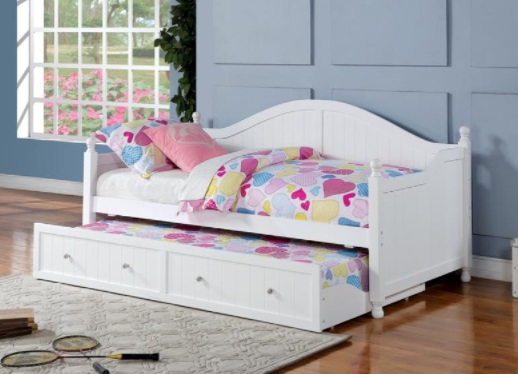 Coaster 300053 White Arched Daybed w/Included Trundle
Sale
Price $849
- ETA 6-8 weeks
81 1/2" W x 43 1/2" D x 39" H*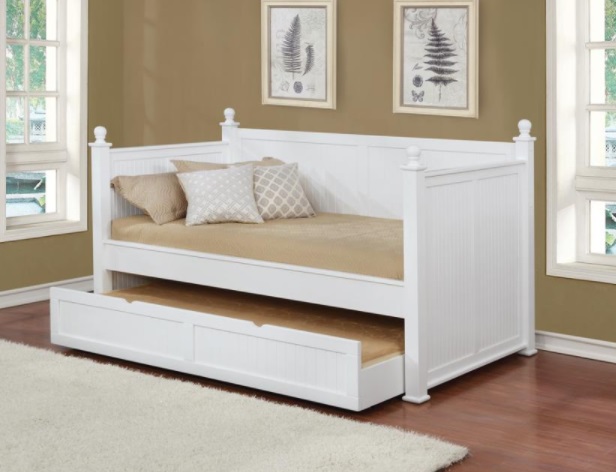 Coaster 300026 White Strait Back Daybed w/Included Trundle
Sale
Price $1049
- ETA 6-8 weeks
82" W x 45" D x 50" H*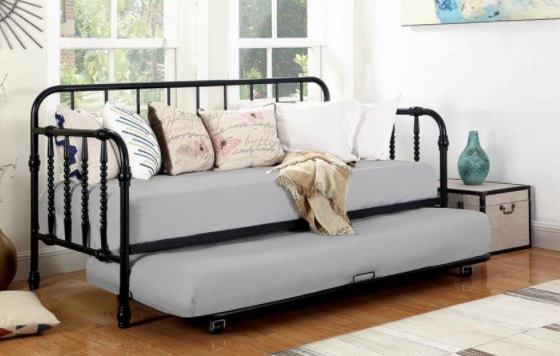 Avail. in Black or White (300766)
Coaster 300765 Metal Daybed with inc. Trundle

79"l x 40"w x 38"h
*
Now $629
- ETA 4-8 weeks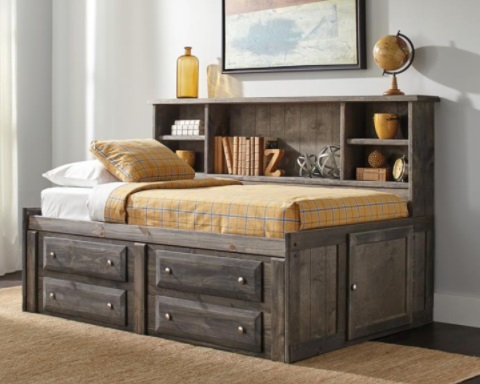 Coaster 400840t Captains Wood Daybed w/Drws

80"l x 51"w x 50"h
*
Now $1299
- ETA 6-8 weeks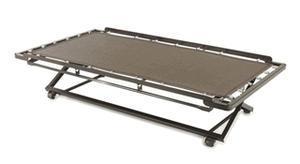 Add a Twin Pop-Up Trundle to Any Frame
Sale Price $299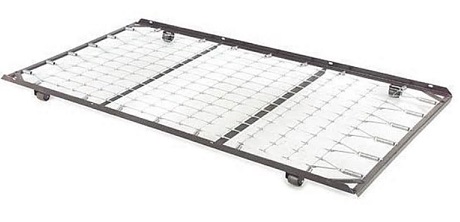 or a Twin Pull Out Trundle
Sale Price $199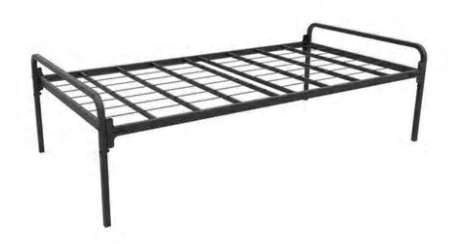 Daybed Deck (now upgraded to trampoline fabric)
$149
-Check Stock - Low Inventory