Moose Antler Chandeliers
Bradley's Antler Chandeliers are available to ship within 2-3 weeks and are made of a durable resin that
will with hold its color and frame for decades to come. In addition, the light-weight resin allows you
to hang these chandeliers from anywhere! (Unlike real antler chandeliers which are extremely heavy
and require a durable stud anchor in just the right spot.) Each chandelier comes complete with 3 feet of chain
and canopy mounting kit available in Antique Bronze or Black.

Ready to order? Want to see additional images or have any other questions?

Write to

orders@utahrusticfurniture.com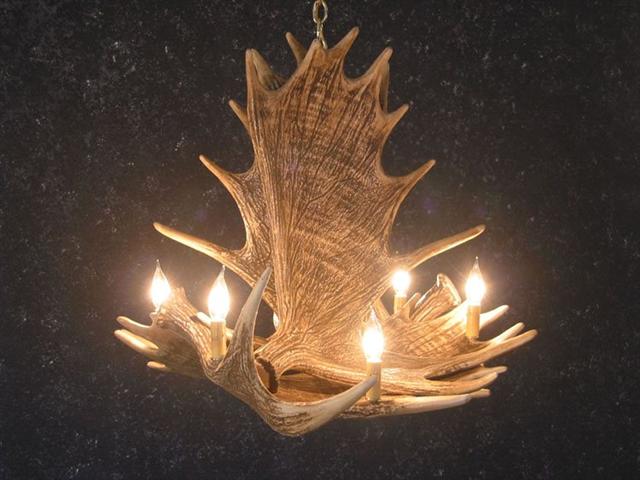 Moose 4 Antler Chandelier
Was
$999
Now $949.00
32"wide X 28"tall
Features 6 candelabra lights.

Downlight NA
Should be used as an accent light because of minimal lighting.
Weighs 11 lbs.

Moose 6 Antler Chandelier w/Downlight
Was
$1299
Now $1249.00
51" Wide X 26" Tall
Features 8 candelabra lights and on downlight- Use LED 60W downbulb for extra bright lighting
Weighs 18 lbs.