BenchCraft Dexpen #210 Top Grain Leather Reclining Sofa Collection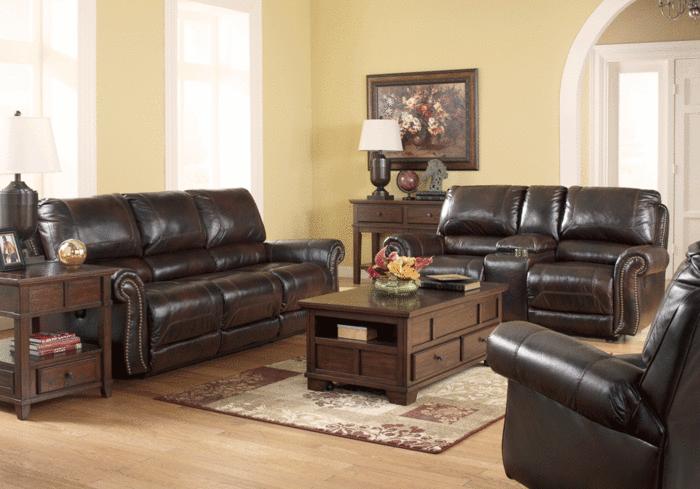 Genuine Top Grain Saddle Leather Accents the rustic nailhead framing of the #210 Collection. This set features a Premium Recliners available in both motion and power options! Corners and Base feature iron framing construction with a limited. Seats and back spring rails are cut from 7/8" hardwood. Cushion cores are constructed of low melt fiber wrapped over high quality foam to ensure a luxurious plush feel while still maintaining long-lasting support.
Was $1319
Sofa Sale Price
(89L x 39H x 40D)
DISCONTINUED
Was $1319
Love Seat with Storage Console/Cup Holders
(79L x 39H x 40D)
DISCONTINUED
Was $919
Rocking Swivel Reclining Chair Sale Price $719
(40L x 33H x 34D)
DISCONTINUED
Click here for similar current availalbe models!