Artisan Mezcal Distressed Rustic Collection
See below for additional pictures of Nightstands, Dressers, Chests of Drawers, Etc. Also, visit our manufacturer's website for an entire list of their sets including new collections:

www.Artisanhomefurniture.com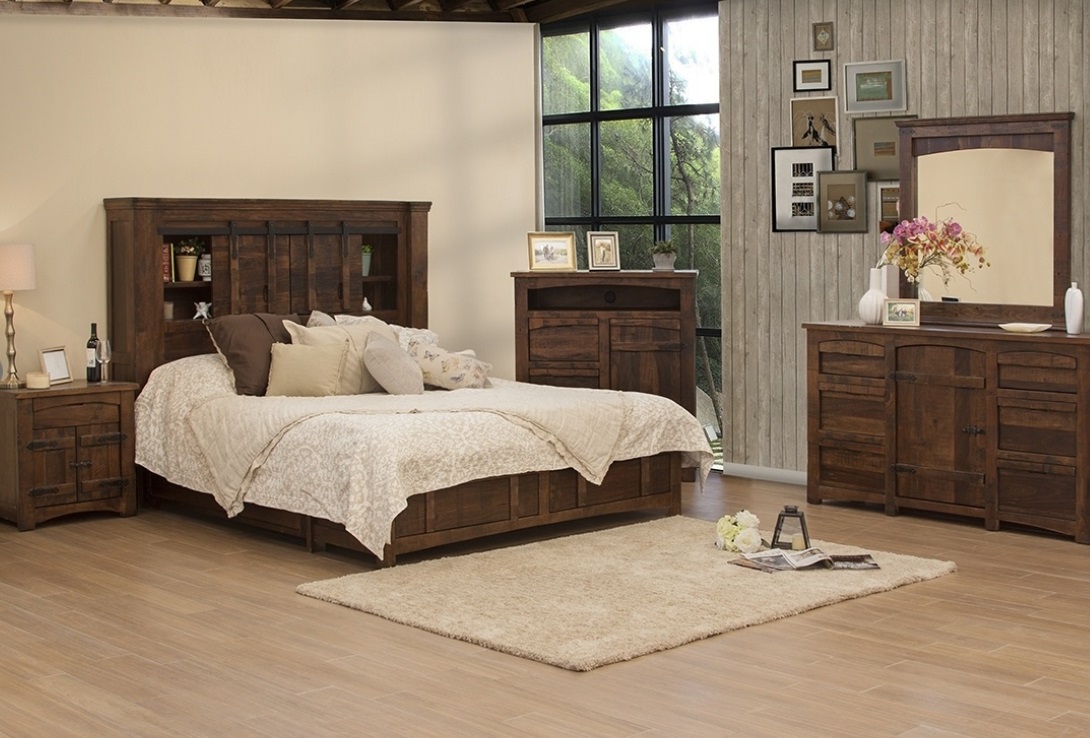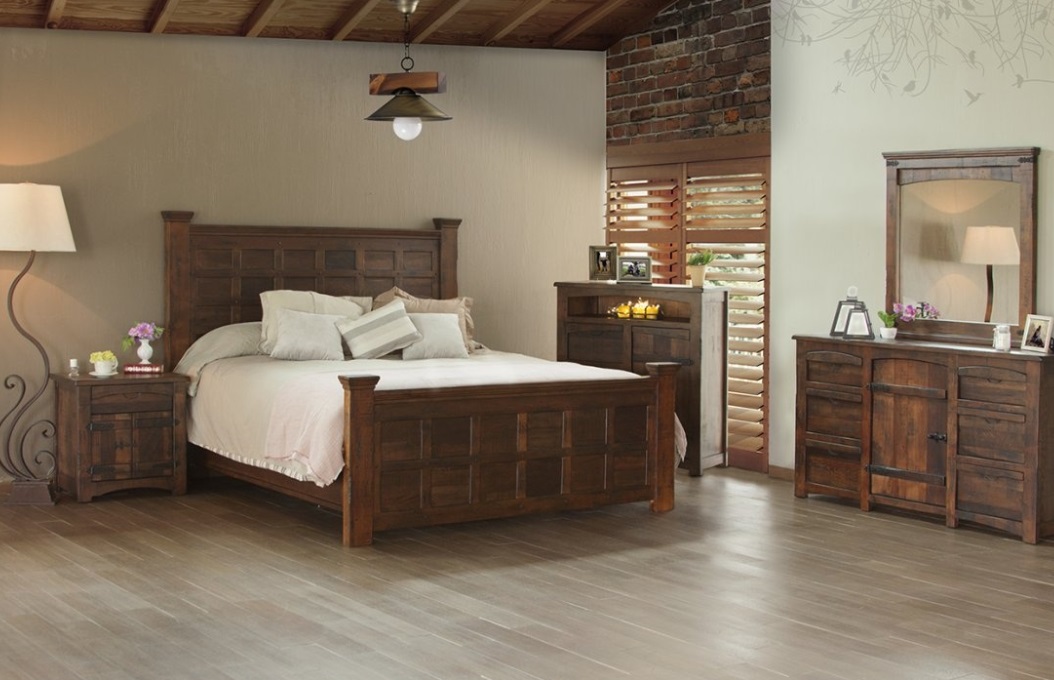 King/CK Bed Was $999
Now $799
King or CK Bed w/Storage Drws Was $1199 Now $999
82" W x 89 1/2" L (92" CK) x 64 1/2" H*
K/CK Bookcase Headboard Bed Was $1199
Now $1079
K/CK Bookcase HB w/Storage Drws Was $1399
Now $1269

82" x 93 1/2" L (102" CK) x 64 1/2" H*
Queen Bed Was $899
Now $699
Queen Bed w/Storage Drws Was $1099 Now $849
66 1/2" W x 89 1/2" L x 61 1/2" H*
Qn Bookcase Headboard Bed Was $1099
Now $949
Qn Bookcase HB Bed w/Storage Drws Was $1299
Now $1099

66 1/2" W x 93 1/2" L x 60 1/2" H*

1 Drawer 2 Door Nightstand Was $469 Now $299
27 L x 18 D x 26.5 H*
6 Drawer 1 Door Dresser Was $899

Now $699

67 L x 18 D x 38.5 H*

Mirror

Was $269

Now $199

41 L x 2.5 D x 43.5 H*




The Mezcal Collection Features:

1.100% Solid Rough Sawn Wood.

2. Six step antiqued finish. Tops feature a medium brown stain that provides depth and character.

3. Mortise and tenon case construction on all pieces.

4. Solid tops are floated to allow woods natural movement.

5. Solid wood drawers feature English dovetailing on fronts and Push-In Premium ball bearing metal glides.

6. Barn Door Style Doors and Hardware throughout the collection offer convenience and rustic appeal.

Requires Box Spring or may be used with adjustable mattresses. 3 Drawer 1 Door Great Media Chest Was $849

Now $649

43 L x 18 D x 48 H*

*Dimensions are approximates. Please email or call a sales associate for package discount pricing and estimated lead times. All of our Pueblo furniture collection is 100% natural, and thus will have color and finish variations. This new collection also features occasional tables, TV stands, and other pieces... call or email for details!