Mayo Rustic Top Grain Leather & Leather/Fabric Combination

Customizable Couch Collections

Mayo Furniture is built 100% in the United States and features the highest quality leather available on the market. These collections are available in a number of leather and fabric color options and feature a lifetime warranty!



First, choose from a number of popular frames: below are our best sellers, or visit Mayo's website for all current options;
www.mayofurniture.com
- Then, choose all-leather, leather-fabric combo, or all-fabric material options. See below to select from a number of rustic or traditional fabrics and leathers. Down Feather Selections are available in fabric only.
(The below pricing is for the couch in the fabric/leather shown.)
Finally, click this link to find the price on your selection:
http://mayofurniture.com/MSRP.html
- Once you have selected your style
divide the price by 1.6 to get our current sale price! (Add $50 for ottomans). We're happy to offer high quality leather sets for almost half of Suggested Retail Pricing!
Also, feel free to come down to our showroom to check out Mayo's exceptional quality or feel free to call with any questions or to request fabric samples. For all collection pieces, dimensions, fabric/leather options, and additional styles, visit
www.mayofurniture.com
or feel free to contact us by email at
orders@utahrusticfurniture.com
or phone at
801-484-1007
.
Top Grain Leather Collections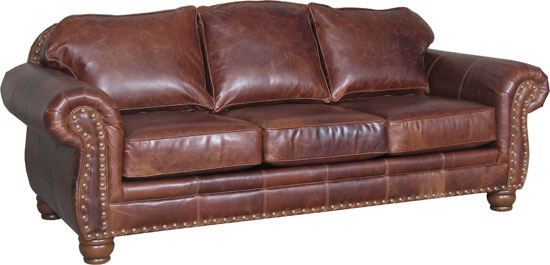 #3180L El Paso Saddle 100% Top Grain Pullup Leather
96"w Sofa
MSRP $4429
Special Married Pricing $2449
73"w Love MSRP $4319 Special Married Pricing $2369
47.5"w Chair MSRP $2769 Special Married Pricing $1559
31"x 24" Ottoman MSRP $1099 Married Pricing $649
On Display now! -Also Married in Edinburg and Laredo Leathers
#7500L 100% Top Grain Cambridge Terra Leather
Optional Pillows Available, Call or Email for pricing!
#7500L 100% Top Grain Laredo Walnut Leather
110"w Conv. Sofa
Suggested Retail

$4329
Now $2699
69.5"w Table Otto.
Suggested Retail

$1099
Now $729
89.5"w Sofa
Suggested Retail Price

$3529
Now
$2199
69.5"w Love
Suggested Retail Price
$3419
Now $2139

38 x 28.5"w Ottoman MSRP $1079
Now $699
Available in over 40 different 100% Top Grain Leathers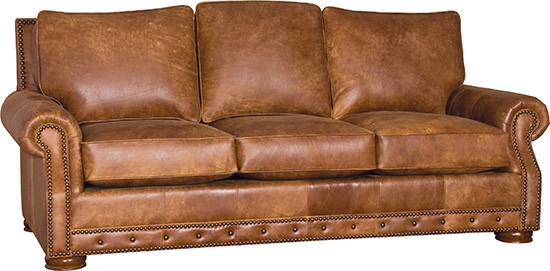 #2900L Stallone Branch Distressed Top Grain Leather
93"w Sofa MSRP $4589 Special Married Pricing $2249

69"w Love MSRP $4469 Special Married Pricing $2199
44"w Chair MSRP $2599 Special Married Pricing $1399
32"x 23" Ottoman MSRP $1199 Married Pricing $649
#2840L 100% Top Grain Cambridge Terra Leather
94"w Sofa
Suggested Retail Price $3699
Sale Price $2299
70"w Love Seat Suggested Retail Price $3619 Now $2259
45.5"w Chair Suggested Retail Price $2309 Now $1449
27"x 19" Ottoman
Suggested Retail Price $999
Now $679
41.5" Recliner Suggested Retail Price $2899 Now $1799
Available in over 40 Leathers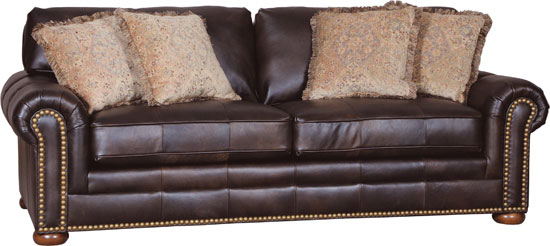 #3400L 100% Top Grain Bourbon St. Creole Leather
95"w Sofa
Suggested Retail $4299
Sale Price $2689
80"w Love Seat Suggested Retail $4169 Now $2599
56"w Chair Suggested Retail $2969 Now $1859
36"x 29" Ottoman Suggested Retail $1299 Now $849
(Optional Pillows are $200 extra and avail. in different fabric options)

Choose from over 40 Leather Combinations
#4490L 100% Top Grain Encore Greystone Leather
85"w Sofa MSRP $3649 Special Married Pricing $2199

58"w Love MSRP $3469 Special Married Pricing $2099
32"w Chair MSRP $2099 Special Married Pricing $1299
29"x 21" Ottoman MSRP $999 Married Pricing $599
-Also Married in Encore Pewter, Russet, Stingray, Sequoia, and Birch
Mayo Fabric Sofa Collections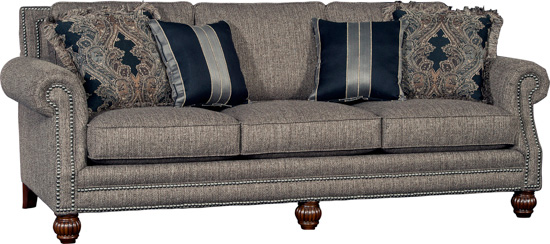 #4300F Tuscan Tweed Married Piece as Shown
93.5"w Sofa MSRP $3499 Special Married Pricing $1329

68"w Love MSRP $3399 Special Married Pricing $1269
51"w Chair MSRP $2079 Special Married Pricing $899
33"x 23.5" Ottoman MSRP $1049 Married Pricing $449