BenchCraft Signature Design Rustic Leather Sectionals
The BenchCraft Signature Design line features high-grade Top Grain and Bonded Leather sofas with a majority that are constructed in the USA by the largest employer of US furniture workers. This collection features limited lifetime warranties and most models have solid hardwood frames.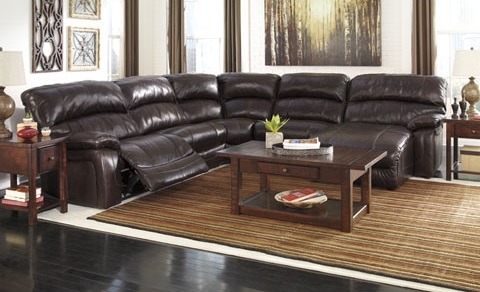 Signature Design #U982 Top Grain Leather
Was $3299
Sectional Price $2899
Includes Power LAF or RAF Recliner, LAF or RAF Power Chaise, and Armless Recliner.
A
lso avail. in a Standard or Power Sofa/Love Set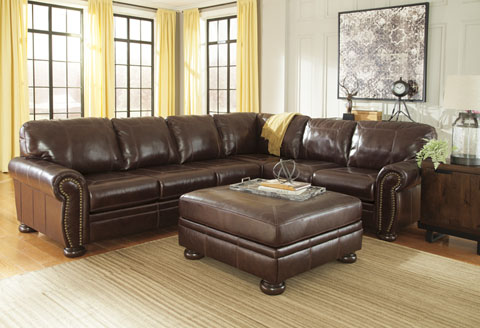 Sig. Design #504 Top Grain Leather Banner
Was $2499
Sectional Sale Price $2299
Shown w/an Armless Chair- RAF/LAF Options Avail.
Also available in a Sofa/Love/Sleeper Set

Signature Design #353 Leather-Aire Sectional
Was $1999 As Shown Sale Price $1799

RAF/LAF Recliners Plus one middle Recliners
Comes in Red, Black, or Brown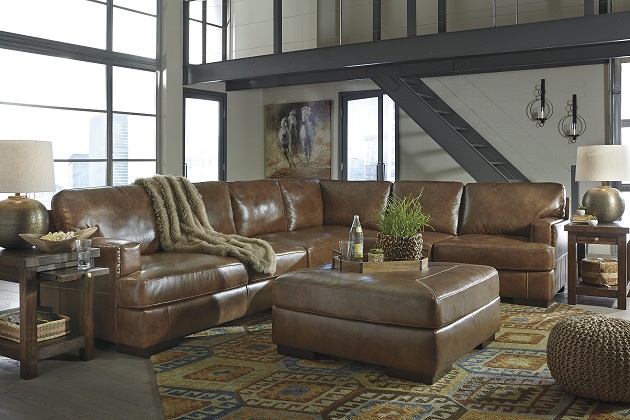 Signature Design #304 Top Grain Leather
Sectional As Shown 3 Piece Sale Price $2249
Square Top Grain Leather Ottoman $399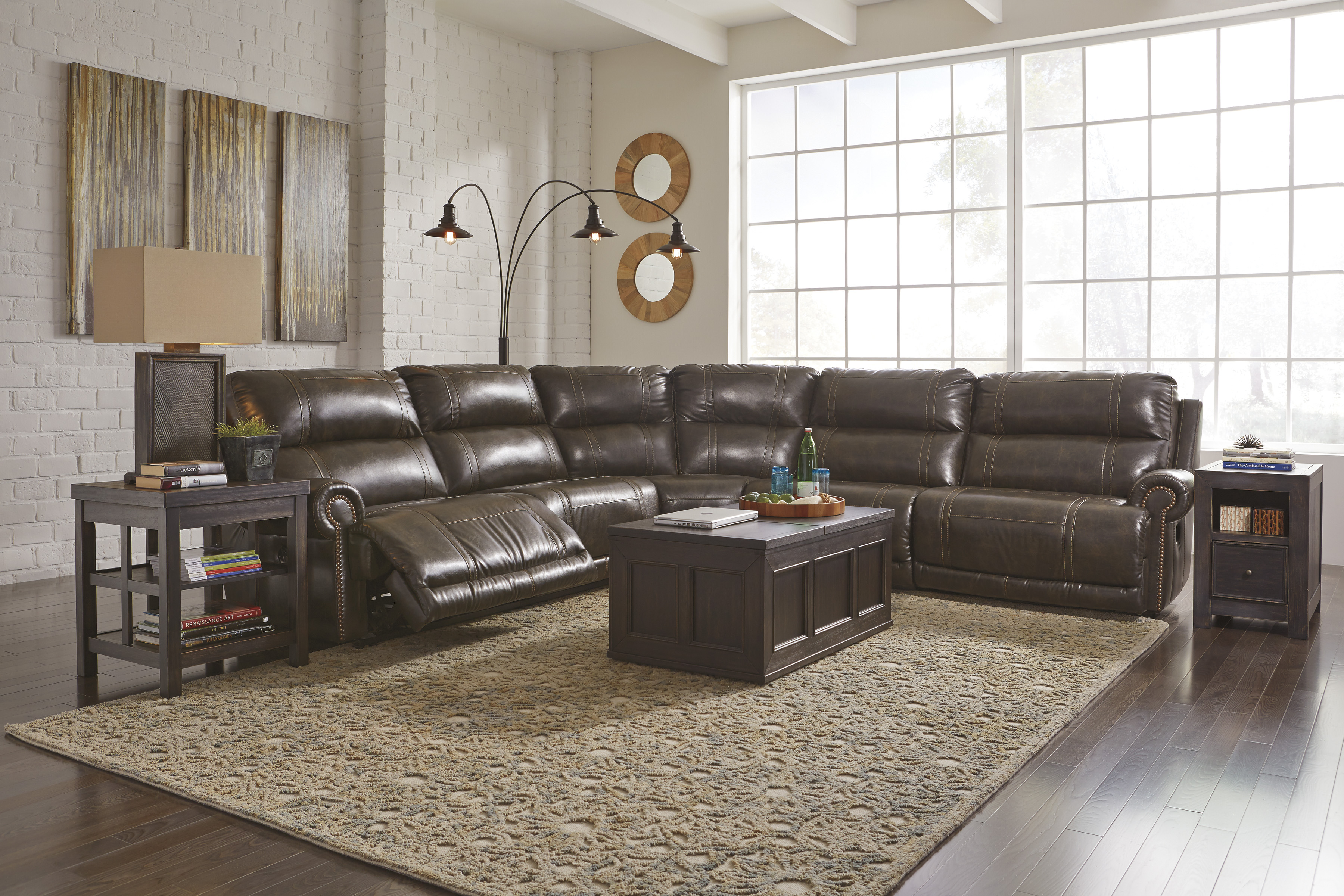 Signature Design #227 Dax Bonded Leather
Was $1999
Sectional Price $1749
Includes LAF and RAF Recliners, one armless Recliner, one armless chair, and a wedge.
Also avail. in a Power Reclining Ends for $100 more ea.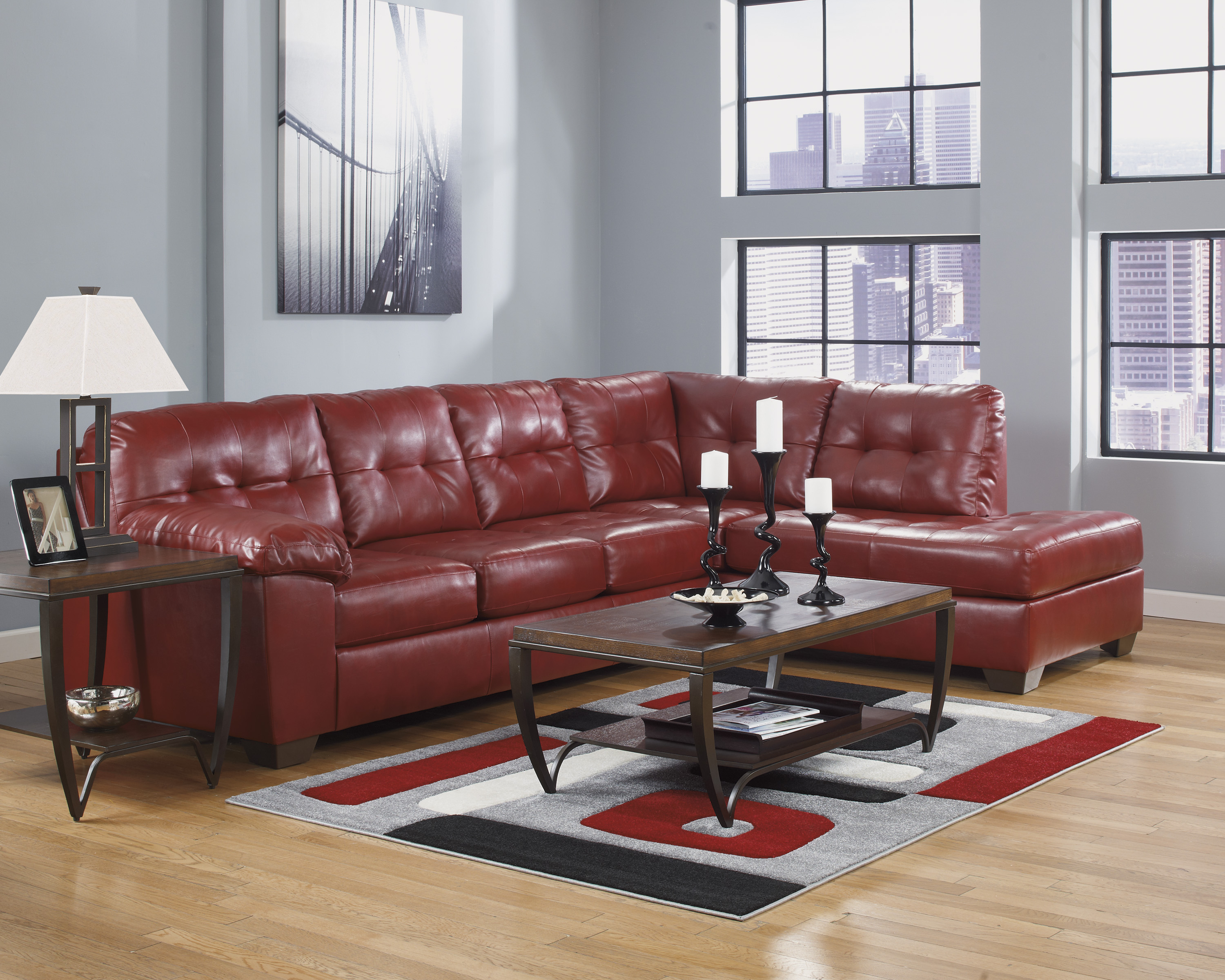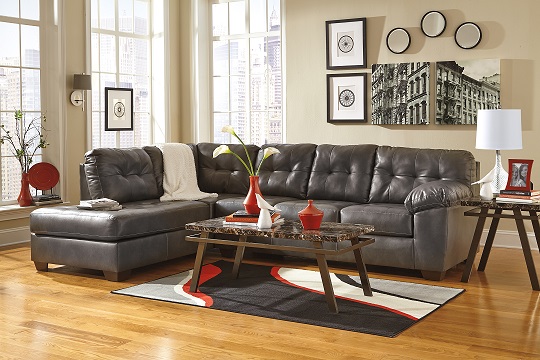 #201 Bonded Leather Alliston Collection
Was $1029
Sectional Sale Price $829
-Available in Chocolate, Red, and Gray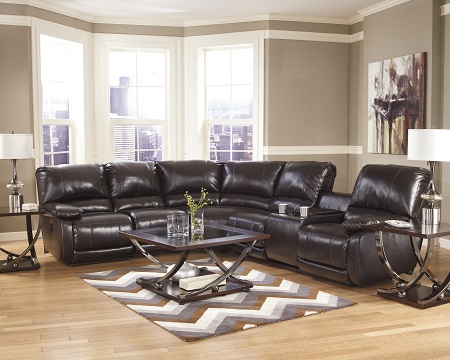 Signature Design #445 Bonded Leather Sectional
Was $2299
Sectional - Call for Pricing
Available in Dark Brown or Ivory
.
RAF/LAF Avail.