BenchCraft Signature Design Rustic Leather Couch Collections

A few years back Benchcraft-Signature Design executives made the decision to eliminate custom color choices to drive down costs on leather sofas that still offered the best Top Grain and Bonded leather features for the price available on the market. These models below are a result of the new lower pricing strategies and several are still produced in the USA by trained craftsmen.
Click here for Value Priced Benchcraft Distressed Microfiber and Fabric Sofa Options
In Stock or On Display Sofas or Sleepers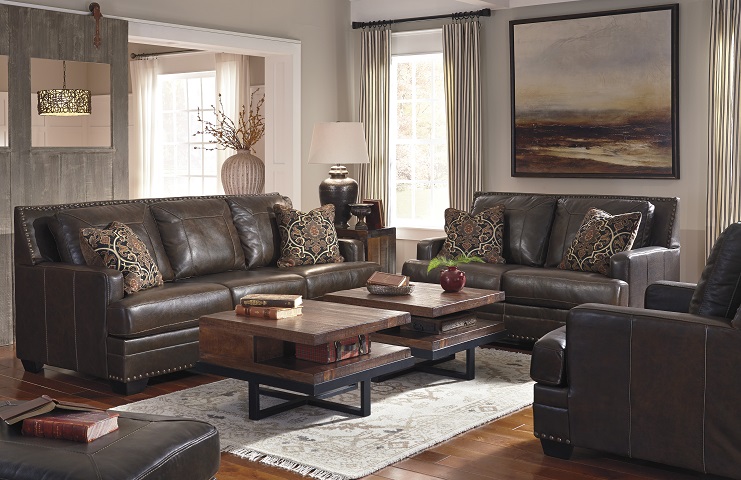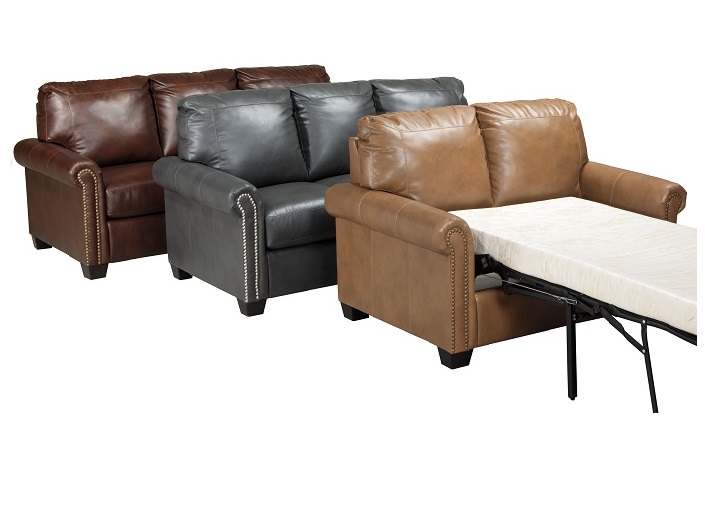 #380 Lottie Bonded Leather
Sleeper Includes Memory Foam Mattress!
5
7" Sleeper $649; 78" Sleeper $749
;
80" Queen Sleeper

$799
*On Display - Avail in #38000 Chocolate, 01 Slate, and 02 Acorn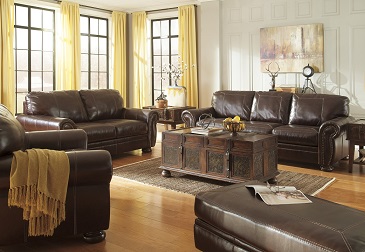 #504 Banner Genuine Top Grain Leather
Sleeper Includes Memory Foam Mattress
Was $1349 Sofa Sale Price
$1149
;
99" Queen Sleeper

$1399*On Display
In Stock and Order in Recliner Collections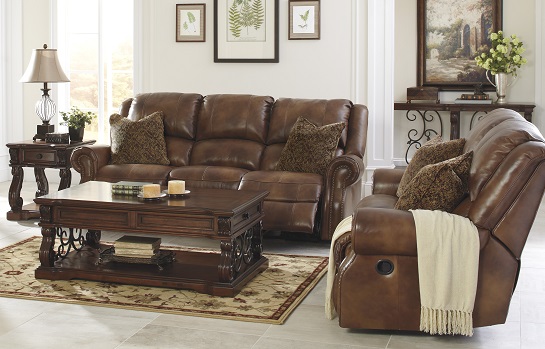 Benchcraft U780 Walworth Auburn
Genuine Top Grain Leather Reclining Sofa Set
(Power Recliners Available +$170)
Was $1699 Sofa Sale Price $1299
*On Display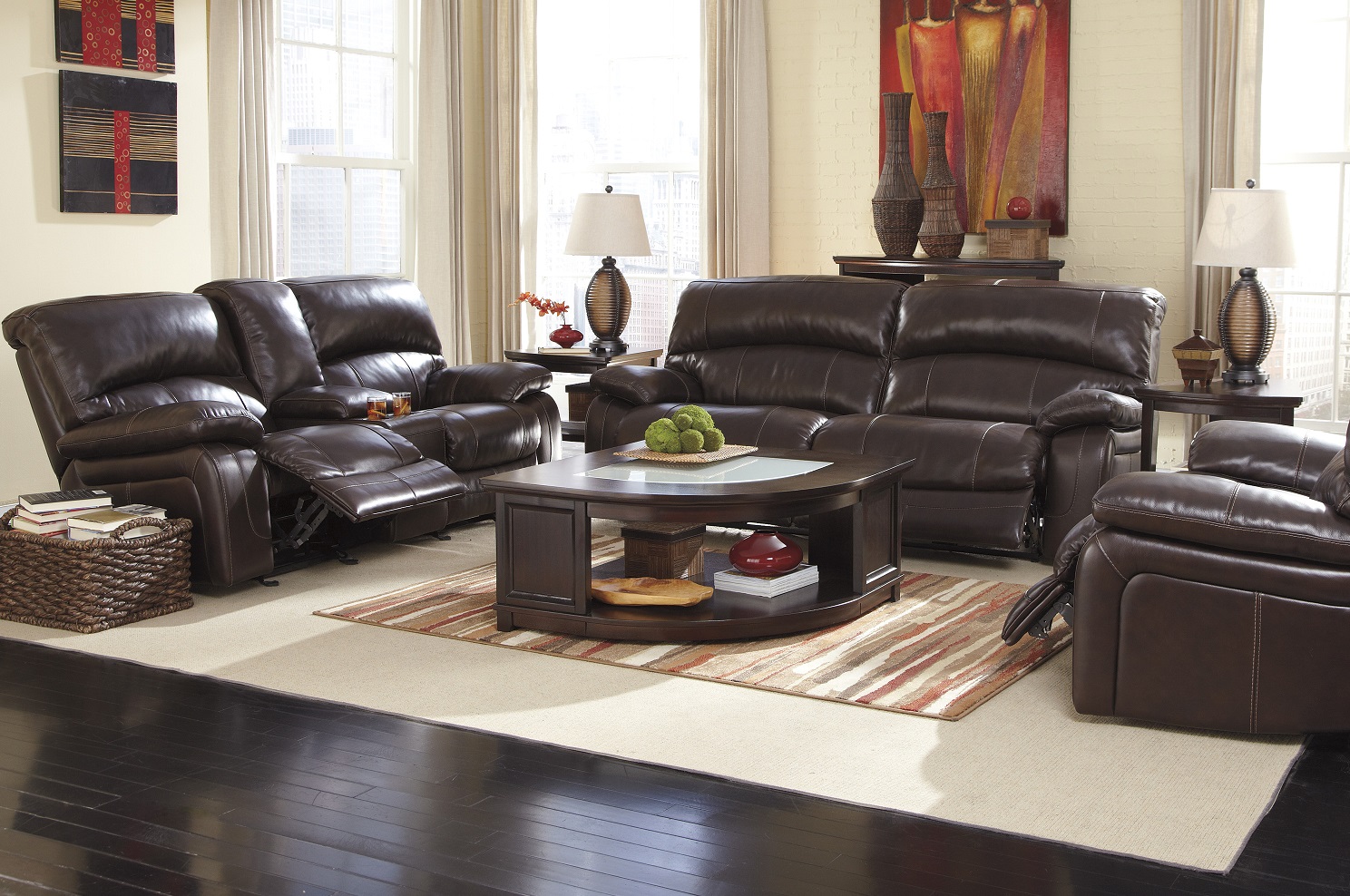 Benchcraft #U982 Genuine Top Grain Leather
Was $3299 Sectional Price $2899
Includes Power LAF or RAF Recliner, LAF or RAF Power Chaise, and Armless Recliner.
Also avail. in a Sectional
Benchcraft 317 Clengary Chestnut
Genuine Top Grain Leather Sofa or Sleeper Set

Was $1249 Sofa Sale Price
$1049
;
89" Queen Sleeper

$1299


*New Collection- ETA 3 Weeks Order Time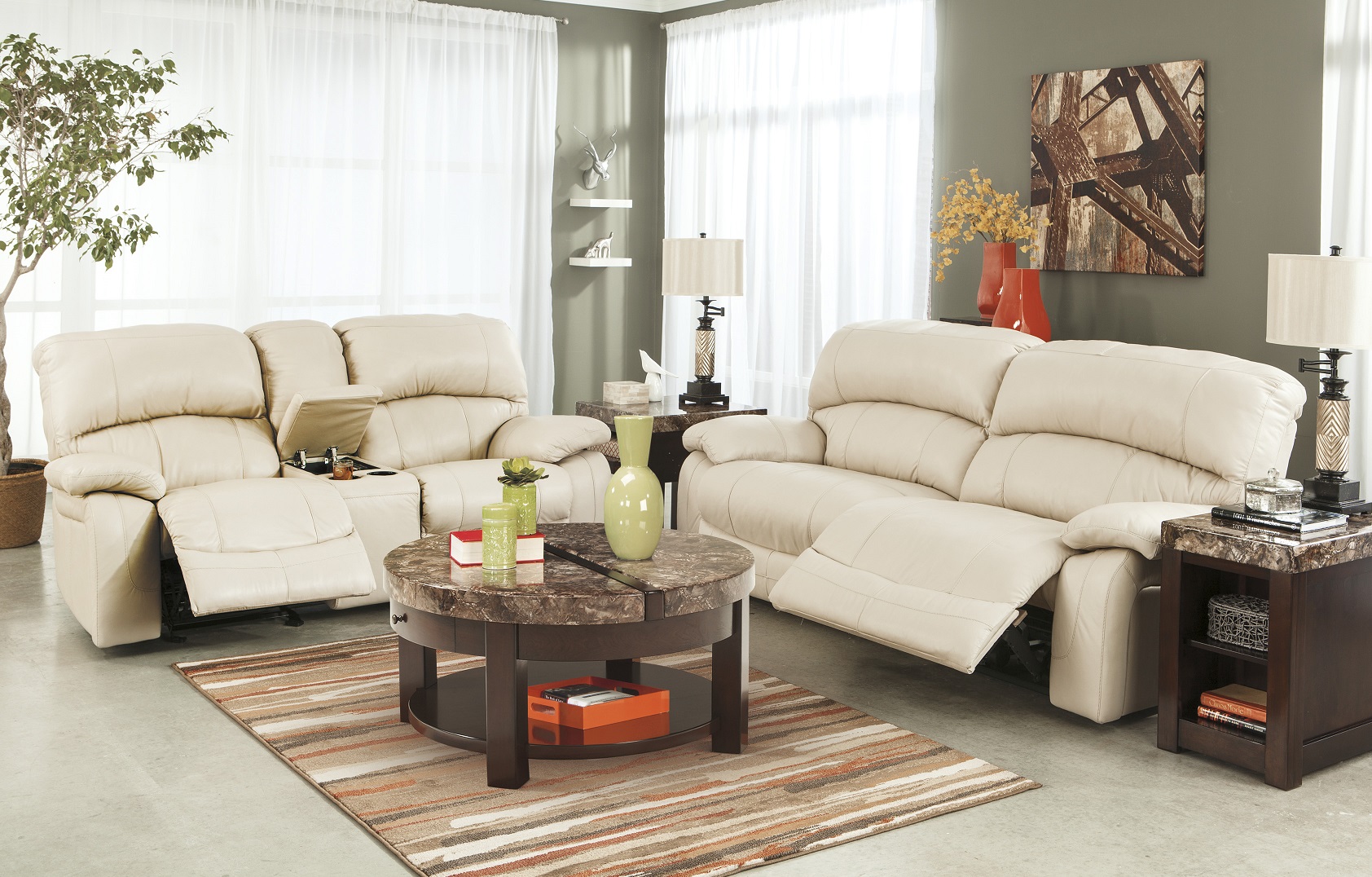 Benchcraft U982 Top Grain Ivory
Top Grain Leather Reclining Sofa Set
(Power Recliners Available +$170)


Was $1419

Sofa Sale Price $1219
*Special Order ETA 3 Weeks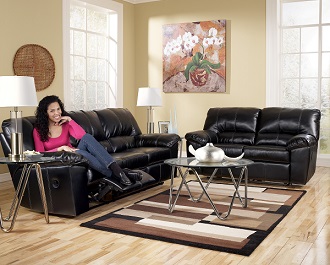 #454 Black or Tan Leather
Reclining/Power Opt. Collection


Was $799

Sofa Sale Price $599
Order-In Sofa Collections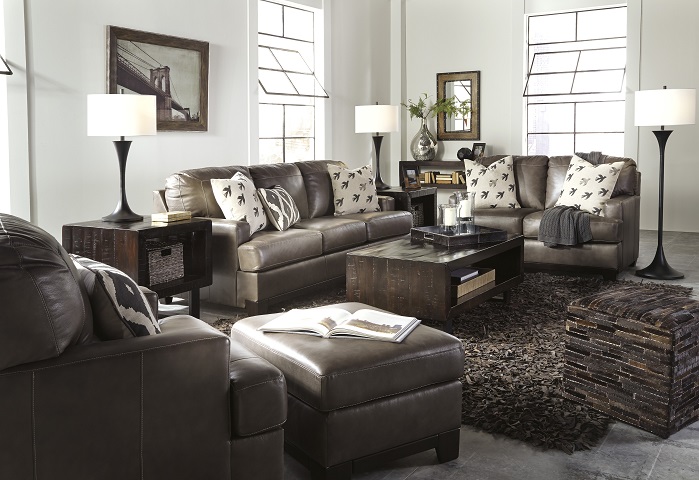 #880 Derwood Grey Top Grain Leather
Qn Sleeper
$1019
or Sofa
$769
81" W x 38" D x 38" H
Love Seat
$719
57" W x 38" D x 38" H
Also Available in Chair and Ottoman
#804 Kannerdy Quarry Grey Top Grain Leather
Qn Sleeper
$1359
or Sofa
$1099
91" W x 40" D x 39" H
Love Seat
$1049
65" W x 40" D x 39" H
Also Available in Chair and Ottoman
#591 86" O'Kean Top Grain Leather

Sleeper Includes Memory Foam Mattress Was $1349 Sofa Sale Price $769

;




86" Queen Sleeper

$1019
Avail. in Mahogany Brown,
Navy Blue, Sky Blue, or Galaxy Creme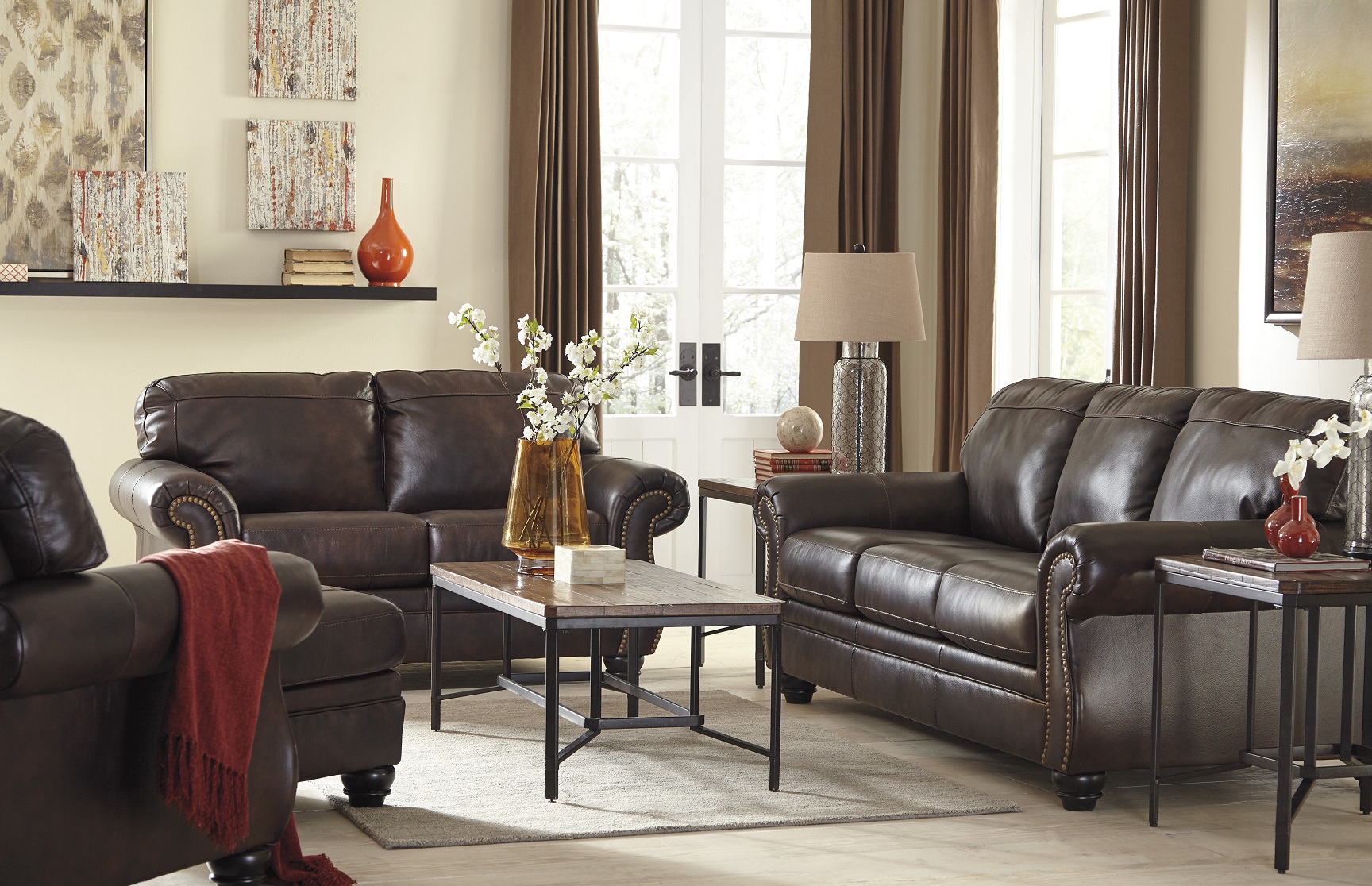 #622 89" Bristan Top Grain Leather

Sleeper Includes Memory Foam Mattress Was $1349 Sofa Sale Price $769

;




99" Queen Sleeper

$1119
Features Pocketed Coil Seating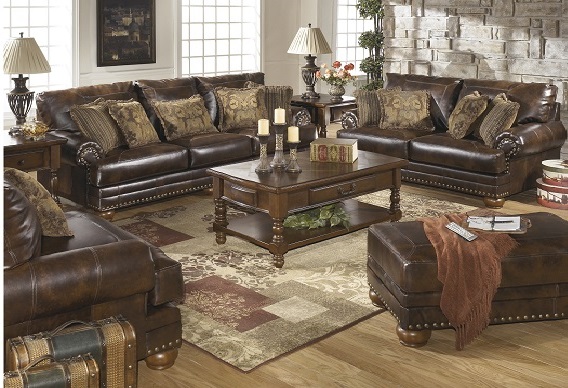 #992 Antique Bonded Leather
Sofa Collection (Also avail. in a Sectional)
Was $799
Sofa Sale Price $629
#980 Canterelli Gunmetal Top Grain Leather
Qn Sleeper
$1019
or Sofa
$769
92" W x 41" D x 39" H
Love Seat
$719
69" W x 41" D x 39" H
Also Available in Chair and Ottoman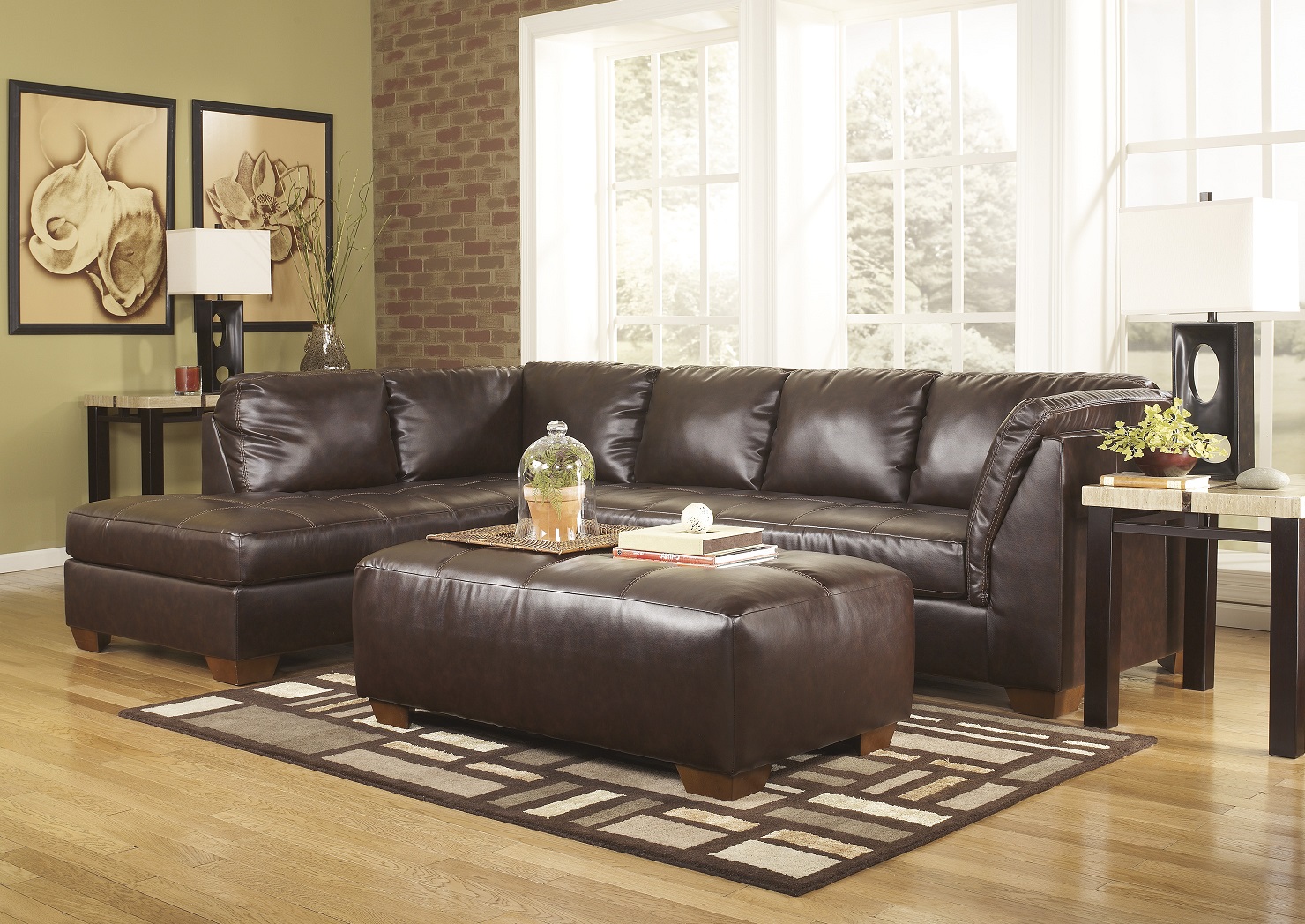 #448 Bonded Leather
Chaise
RAf or LAF Sectional Reversible on Order
Was $1069

Sofa Sectional Sale Price $869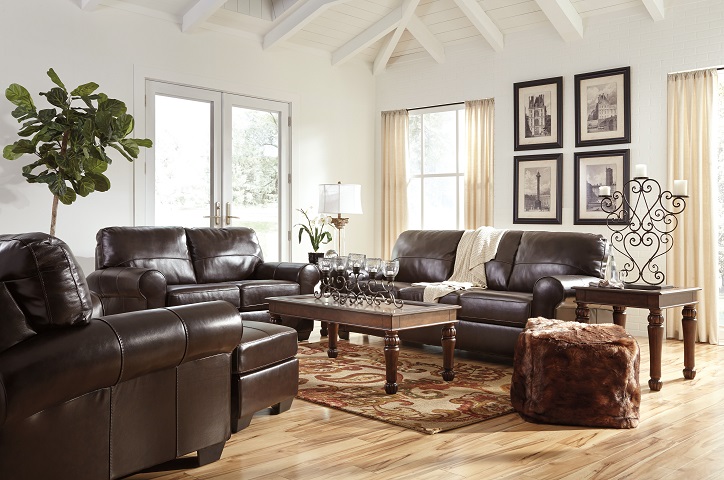 #980 Canterelli Chestnut Top Grain Leather
Qn Sleeper
$1019
or Sofa
$769
92" W x 41" D x 39" H
Love Seat
$719
69" W x 41" D x 39" H
Also Available in Chair and Ottoman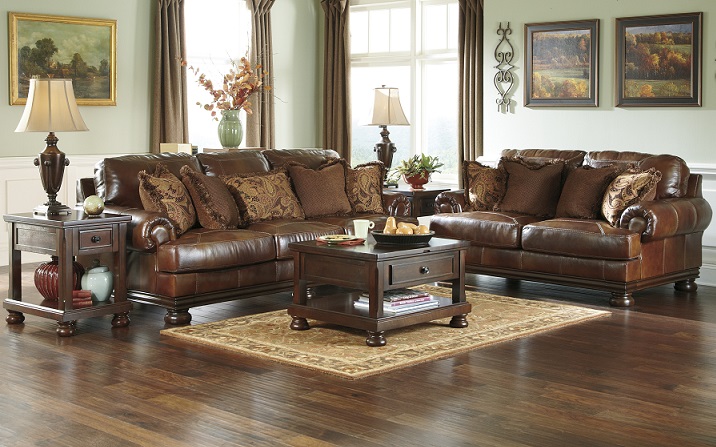 #211 Hutcherson Genuine Top Grain Leather
Was $1639 101" Sofa Sale Price
$1439
New Collection- Email for Pricing or Dims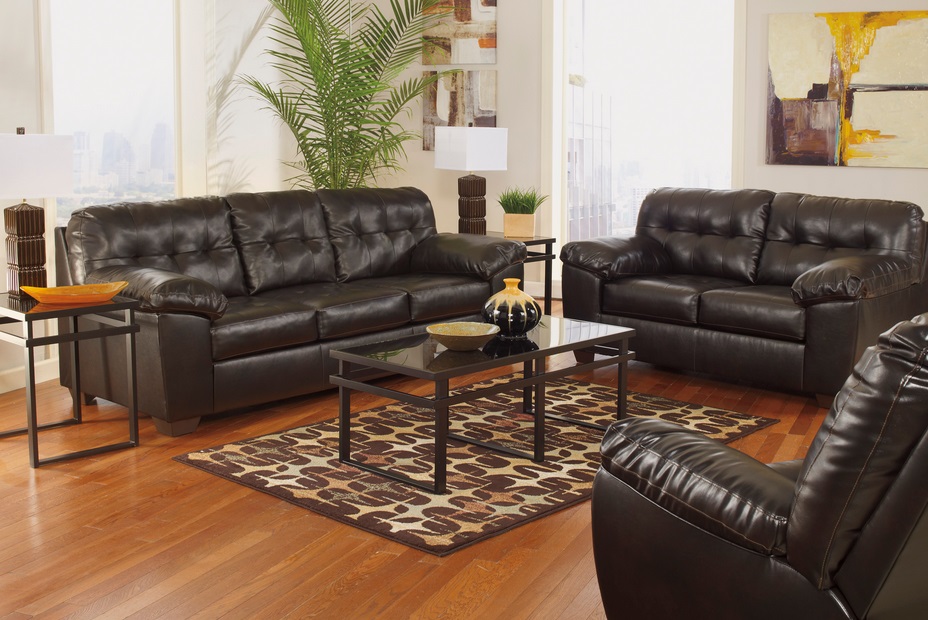 #201 Bonded Leather Alliston Collection
Was $649

Sofa Sale Price $449
-Available in Chocolate, Red, and Gray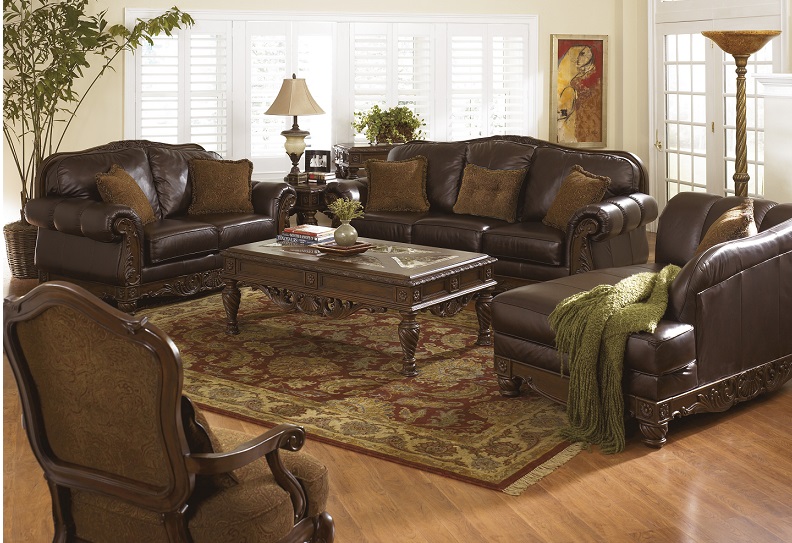 #226 Northshore 100% Leather (Top Grain Seating and Backs, Split Grain Body)
Was $1499

Sofa Sale Price $1299
#
631 Bonded Leather
Fresco Collection
Was $939

Sofa Sale Price$739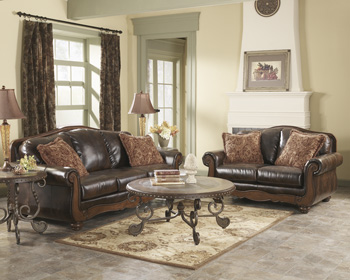 #553 Barcelona Antique Leather-Like
Sofa 86" W x 39" D x 39" H
$569
Love Seat 63" W x 39" D x 39" H
$499
Also Available in Chair, Accent Chair, and Ottoman
#645 Commando Black Leather-Like
Sofa
$429

90" W x 36" D x 38" H
Love Seat
$369
69" W x 36" D x 38" H