Fashion Bed Group Traditional Daybeds
Fashion Bed is the largest and most innovative supplier of fashion beds, daybeds, futons and metal frames. We've been working with Fashion Bed Group for over 25 years because of the quality of their products and quick shipping. Fashion bed group uses solid wood, genuine brass, iron, and steel. There are three different trundles that can be used with these daybeds:
a metal pull out trundle, a popup trundle that would convert two twins into a King width, and

select models have under-drawer trundle that match the daybed.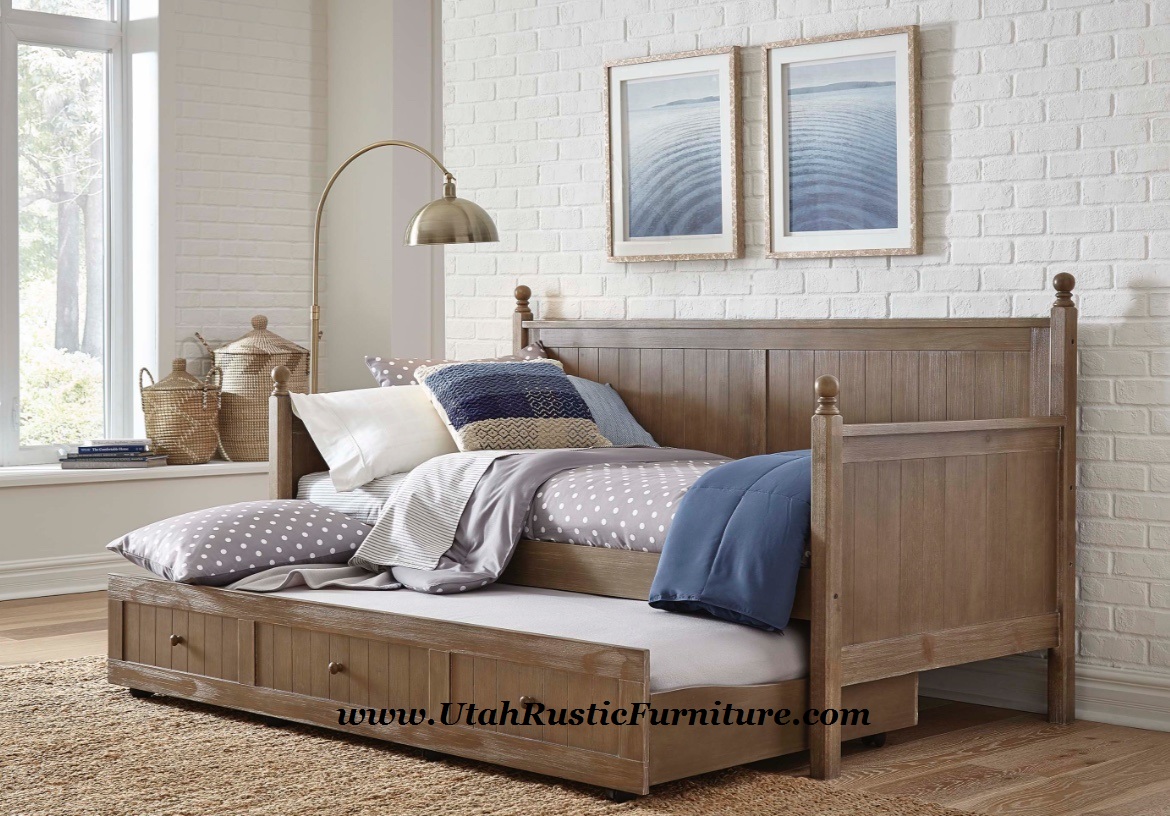 B50343 Carston Daybed or I51343 w/Trundle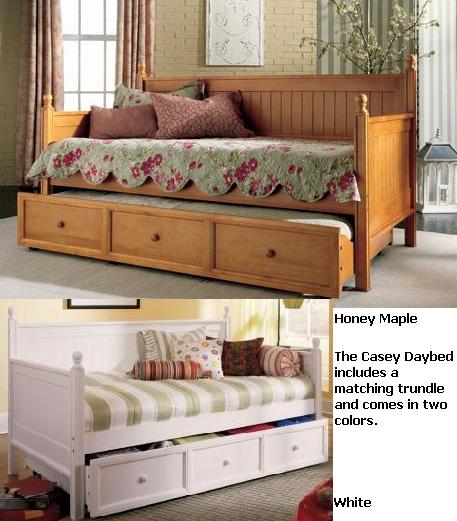 FBG Casey White or Pine Daybed
Sale
Price $499.99
Trundle

Sale Price $249.99
Set
Both for $749.99
82 1/2" W x 41 1/2" D x 46" H*
-
White in Stock Today, both on display! Come in for special sales pricing on these two.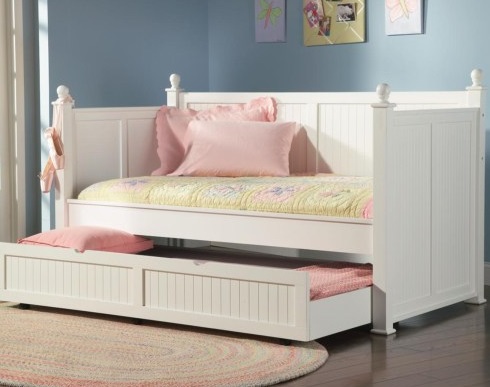 Coaster 300026 White Daybed w/Included Trundle

Sale
Price $529
- ETA 3 weeks
82 1/2" W x 44 1/2" D x 49" H*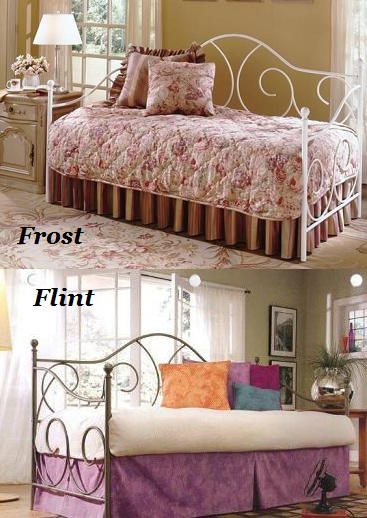 FBG Caroline Daybed
Sale
Price $299
Available in Front or Flint
79.4" W x 38.5" D x 48" H*
-
Flint In Stock Today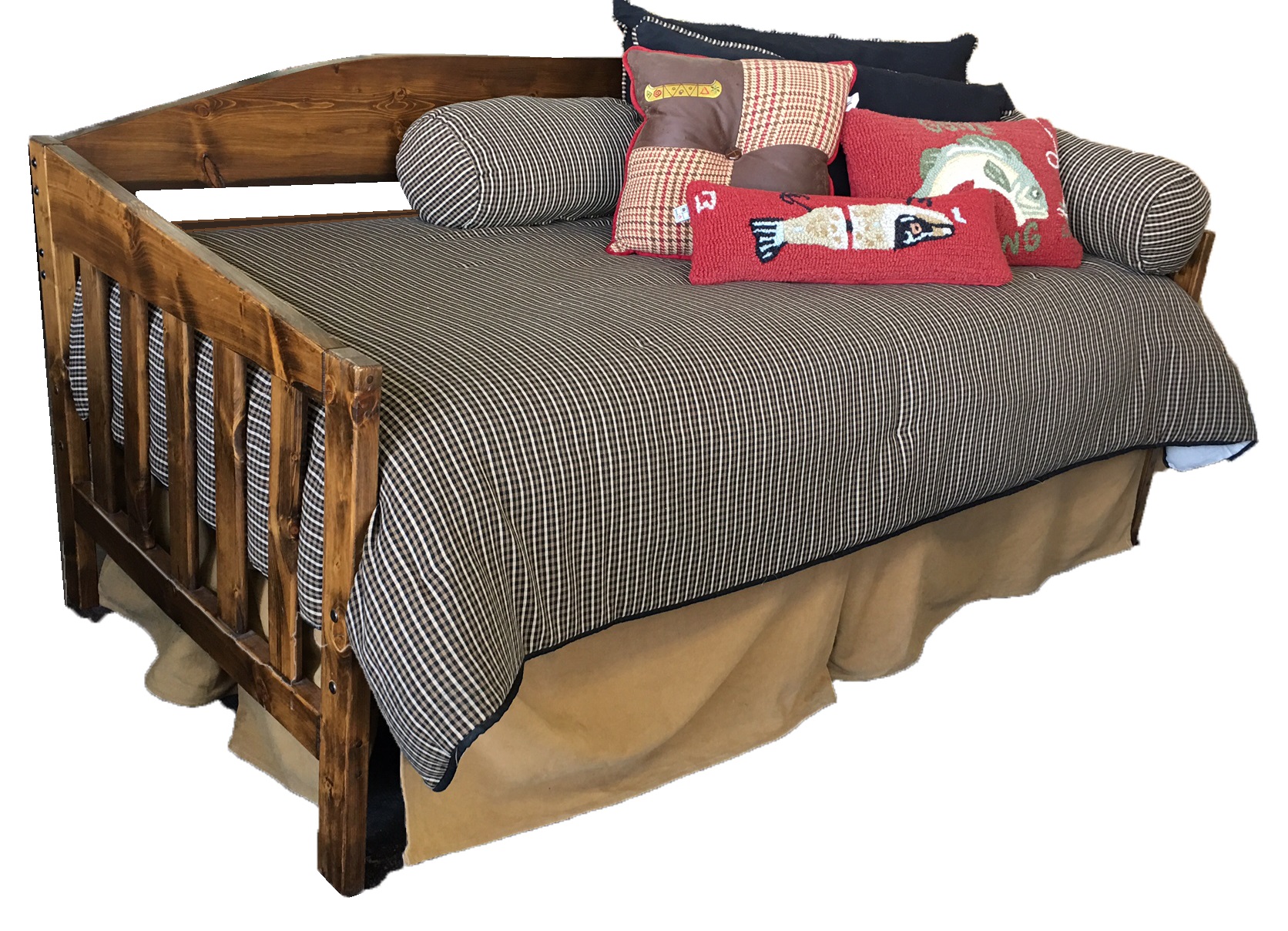 Spruce SNW Daybed -Multiple Colors Available
Avail. in Smooth
$499

or Rough Cut
Now $449
Approx Dimensions*: 79"l x 40"w x 38"h -
Several Colors in Stock
FBG Fenton Daybed
Sale
Price $469
79.2" W x 38.5" D x 44" H*
- ETA 3 weeks - Qn Bed on Display for Color Sample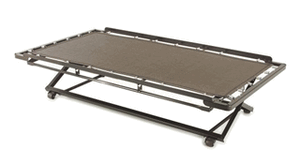 Add a Twin Pop-Up Trundle to Any Frame
Sale Price $199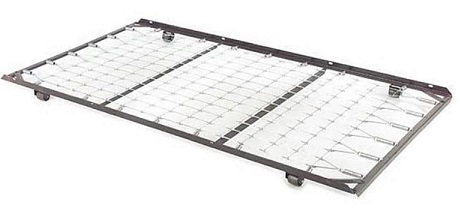 or a Twin Pull Out Trundle
Sale Price $99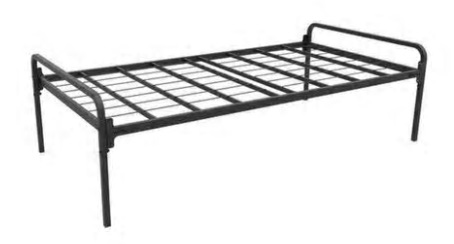 Daybed Deck (now upgraded to trampoline fabric)
$99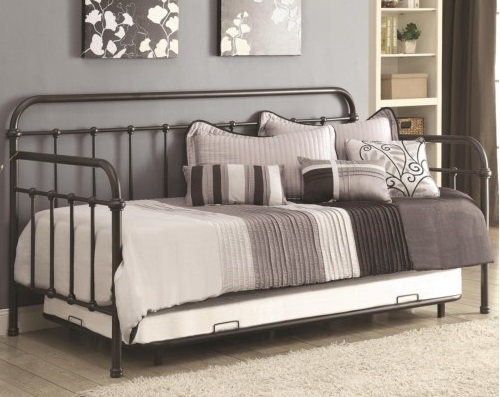 Coaster 300026 Metal Daybed with inc. Trundle

79"l x 40"w x 38"h
*
Now $349
- ETA 3 weeks
Somerville Fashion Bed Group Wood Daybed
80"l x 40"w x 38"h

*

Now $349

- ETA 3 weeks
Coaster 300109 White Metal Daybed

79"l x 40"w x 38"h
*
Now $349
- ETA 3 weeks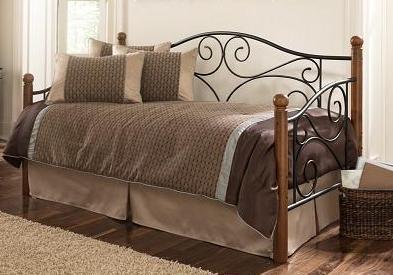 FBG Doral Daybed

Sale Price $449
82" W x 40" D x 45" H*
- ETA 3 weeks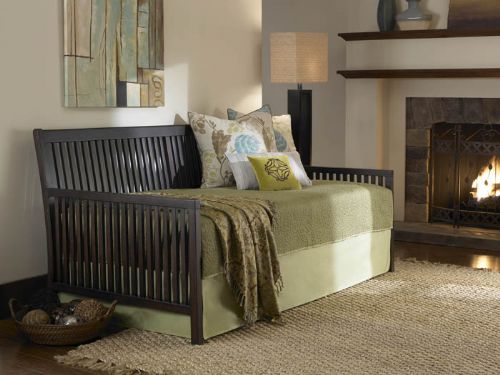 FBG Mission Daybed
Sale Price $499
80" W x 42" D x 38" H*
- ETA 3 weeks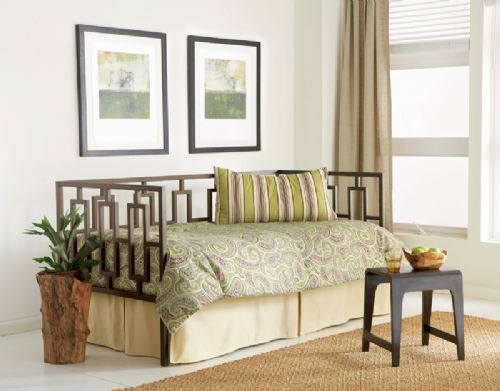 FBG Miami Daybed
Sale Price $499
78 1/2" W x 39" D x 46 1/2" H*
- ETA 3 weeks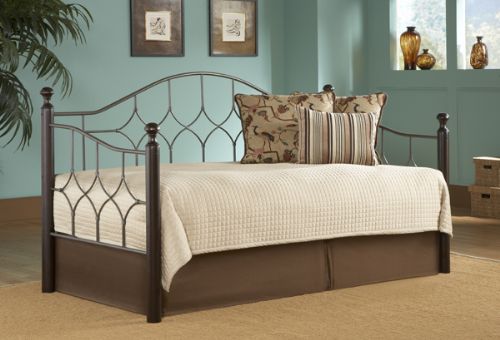 FBG Bianca Daybed Sale Price $299
81.1" W x 39.5" D x 45" H*- ETA 3 weeks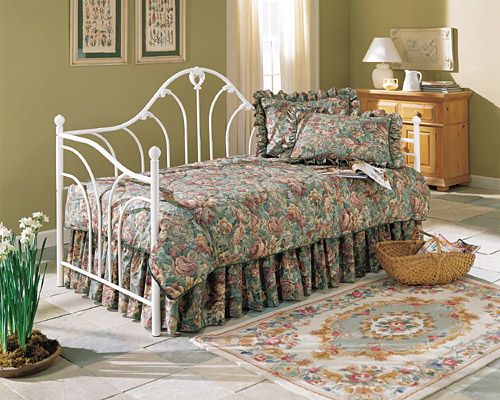 FBG Emma Daybed Sale Price $349
80" W x 39" D x 46 1/2" H*- ETA 3 weeks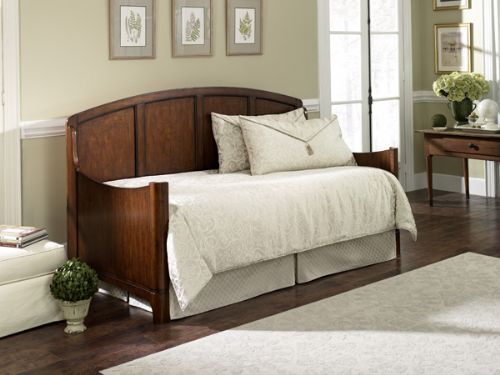 FBG Kirkwood Daybed

Sale Price $649
82" W x 40" D x 48" H*
- ETA 3 weeks