SNW Solid Spruce Bunkbed Collection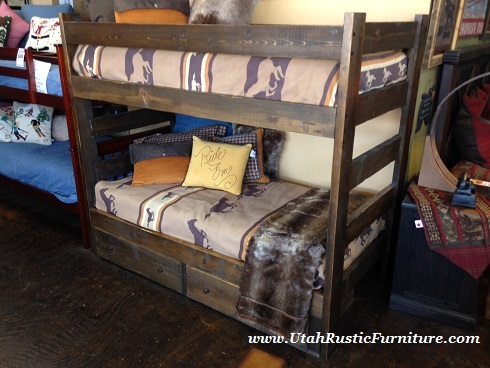 The SNW Solid Spruce Bunkbed Collection is made locally in Salt Lake City 100% by hand. Each piece showcases the attention to detail put in every piece of furniture. This collection is available in any combination of Twin, Full, and Queen sizes and is customizable to any dimension! Choose from 6 different stain colors, Standard or Distressed, and two finish options; smooth or rough cut.
Twin/Twin Sale
Price
$749
NOW $599
78.5" L x 42" W x 66" H - Add $40 for XL option
Twin/Full Sale
Price
$849
NOW $679
78.5" L x 58" W x 66" H
- Add $40 for XL option
Full/Full Sale
Price
$869
NOW $699
78.5" L x 58" W x 66" H
- Add $40 for XL option

Twin XL/Queen Sale
Price
$899
NOW $749
83.5" L x 64" W x 66" H
Full XL/Queen Sale
Price
$1049
NOW $879
83.5" L x 64" W x 66" H

Queen/Queen Sale
Price
$1069
NOW $899
83.5" L x 64" W x 66" H
Add a Built-In Under Drawer Unit (2 Jumbo Drawers) for $300

Add Distressing for $50. Add a bunk ladder instead of side access for $80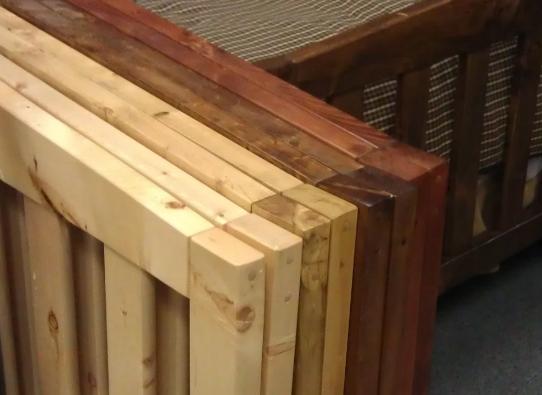 Standard Colors as priced above include a clear lacquer only finish or a Light, Double Dark, or Umber (Cherry) stain in Smooth (shown) or Rough Cut Finish
- Colors Shown Left to Right in this image above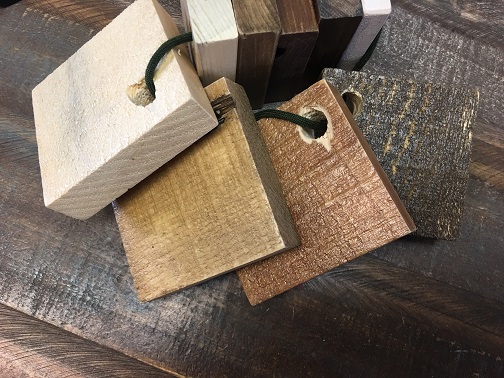 Standard Colors shown with a rough cut finish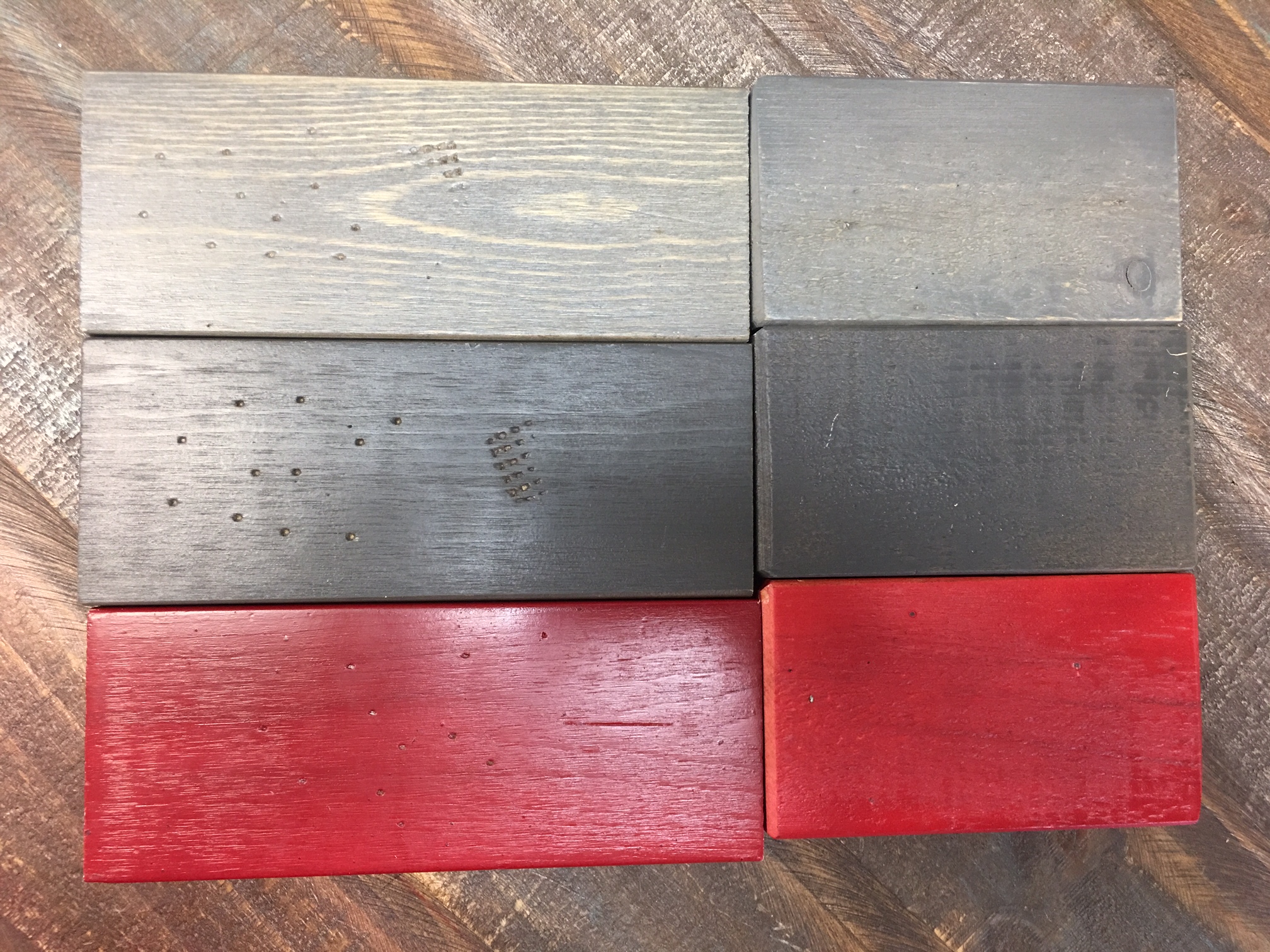 Upgraded Light Grey Stain, Dark Grey Paint, or Red Rose Stain Upgraded Colors shown with smooth finishes on the left and rough cut finishes on the right. Add $80 per piece.
Also available in a Light Whitewash stain, and a Black or Blue Paint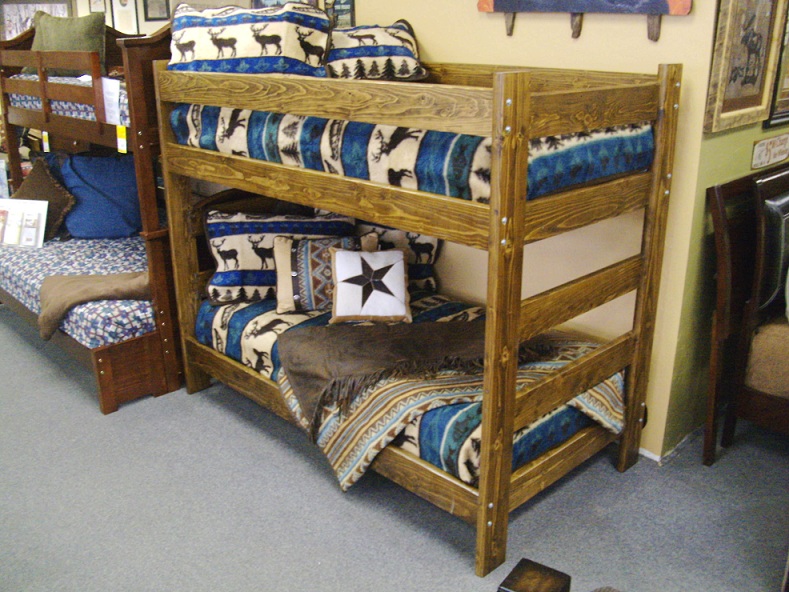 Shown in Double Dark Smooth Stain
*All pieces but the Coaster Set are available in customizable dimensions. Listed dimensions are approximates, let us know if you have specific requirements. Please call a sales associate for custom pricing and estimated ship times. In many cases, our builder can adjust certain dimensions without a change to the retail price, and upon request we can build to exact measurements! Call 801-484-1007 with questions. All barnwood furniture is 100% natural, and thus will have color variations as well as natural checks (cracks) and knots - sometimes in places very visible. Talk with a salesperson prior to ordering if you have any concerns you would like addressed as there are no returns on custom pieces. See our showroom in SLC for many of these pieces on display! Also available in desks, hutches, benches, etc.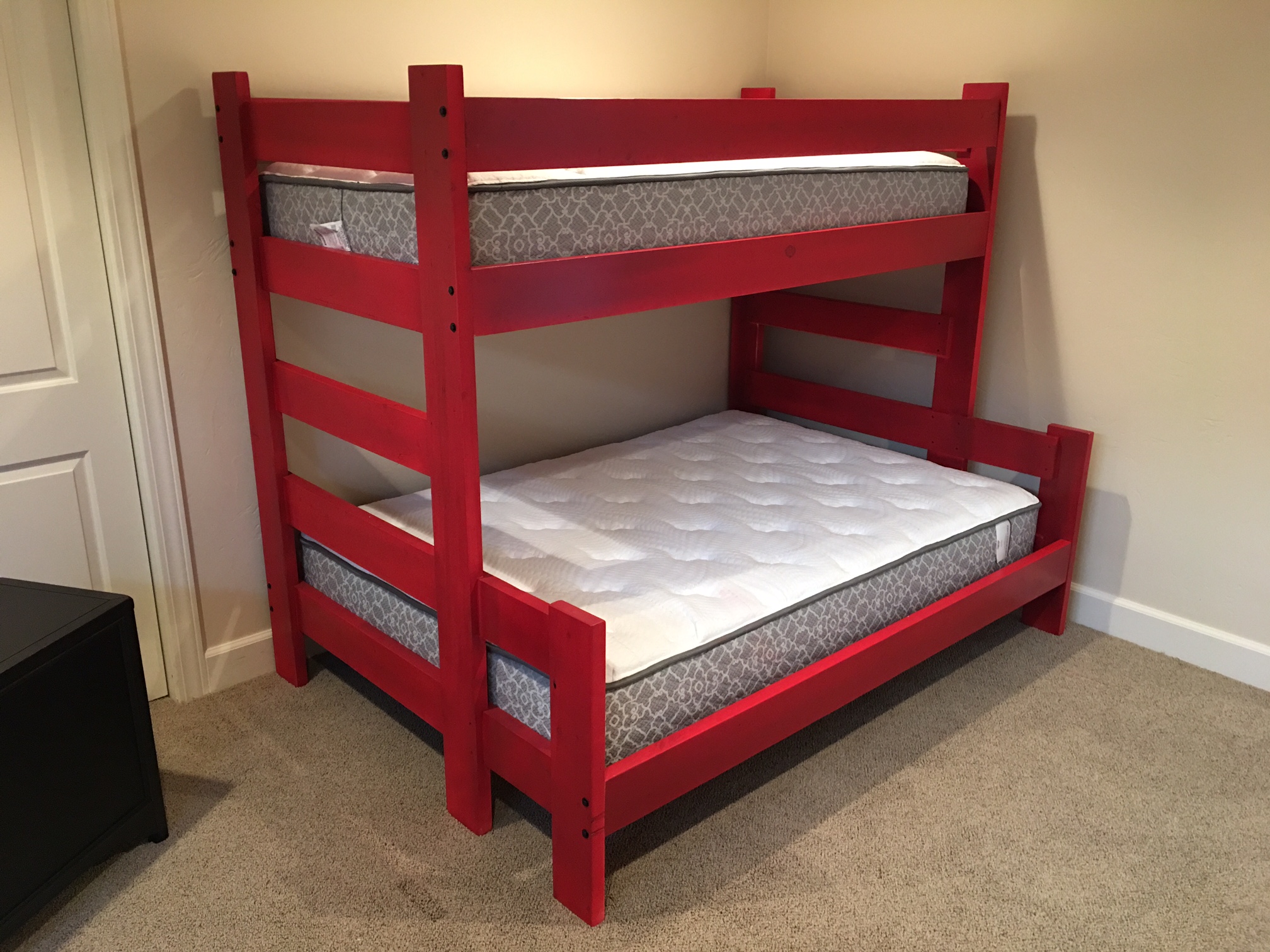 SNW Wasatch Spruce Red Smooth T/F Bunk $749
SNW Wasatch Spruce 2 Dr Nightstand $329
25 1/2"w X 22 1/2"h x 17"d*
SNW Wasatch Spruce 3 Dr Nightstand $369
25 1/2"w X 30 1/2"h x 17"d*

Shown in Umber Smooth Stain Finish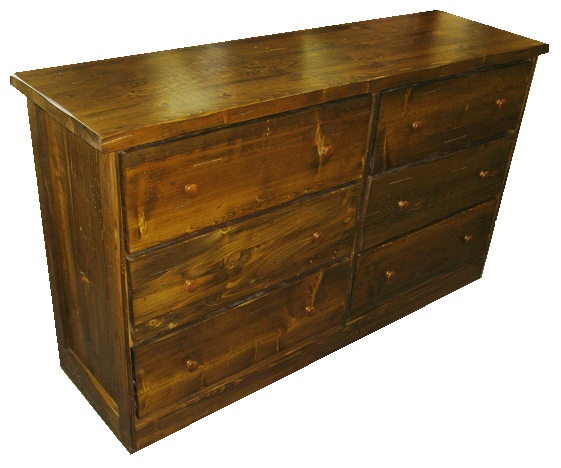 SNW Wasatch Spruce Large 6 Dr Dresser $549
61"w X 36"h X 17"d*

SNW Wasatch Spruce Small 6 Dr Dresser $499

49"w X 36"h X 17"d*
Shown in Double Dark Smooth Stain Finish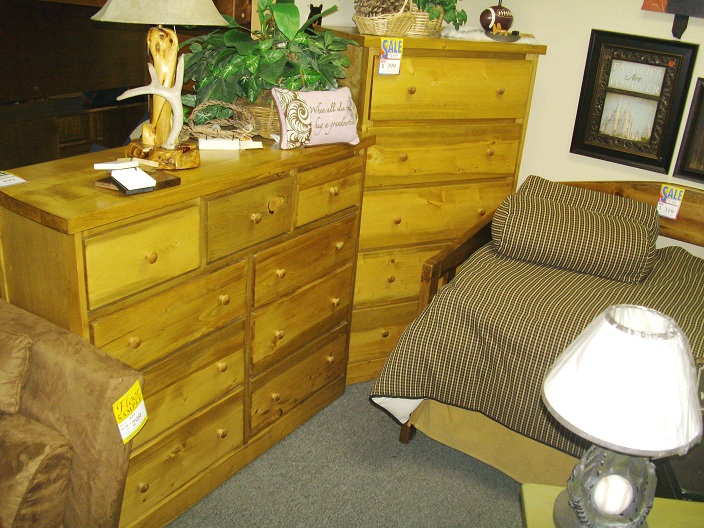 Wasatch Spruce Smooth
Dresser & Chest of Drawers

Small 9 Dr Dresser
(Shown) $699

50" W x 17" D x 43" H*

Jumbo 9 Dr Dresser
$799

50" W x 17" D x 50" H*

Small 5 Dr Chest
$479

31" W x 18.5" D x 55.5" H*
Jumbo 5 Dr Chest
(Shown) $499

31" W x 18.5" D x 55.5" H*
SNW Wasatch Spruce Student Desks $549
46"w X 30"h X 17"d* (Chair Discontinued and not included)
Shown in Double Dark Smooth Stain Finish