Rustic Leather and Fabric Reclining Sofas and Chairs

Browse through each of the below sets and email or call for dimensions, matching collections, or to place an order.
Reclining Sofa, Loveseat, and Sectional Sets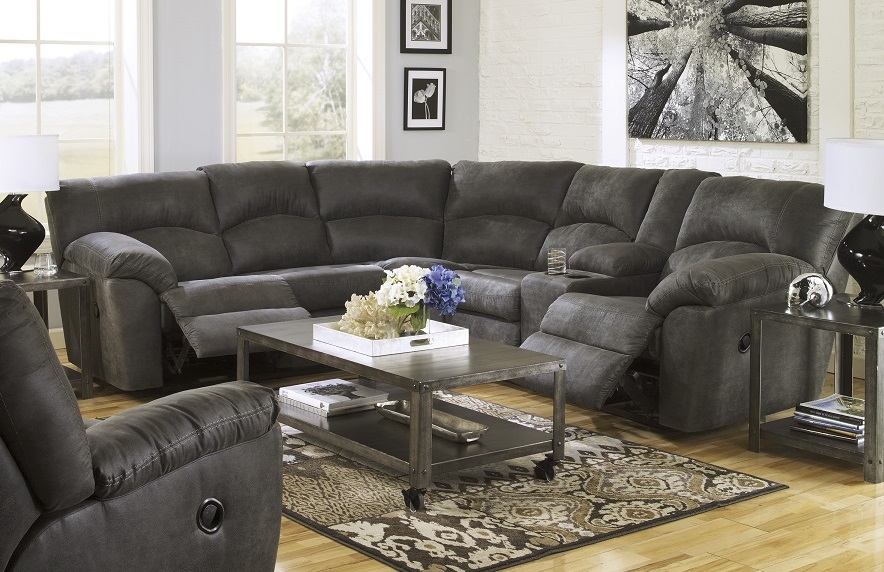 104"LAF 117" RAF w x 44 d x 38" h* -On display today
Reclining Chair 40
" W x 33" D x 34"H
Now $399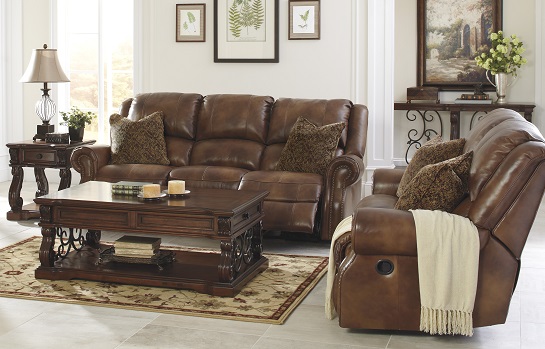 Benchcraft U780 Top Grain Leather Auburn

Top Grain Leather Reclining Sofa Set

(Power Recliners Available +$170)

Was $1699 Sofa Sale Price $1299

*On Display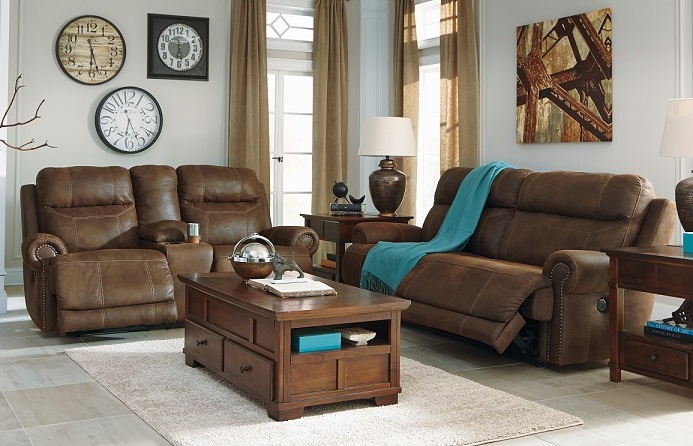 Sofa
$719
Power Sofa
$879

89"W x 39"D x38"H
Love
$689
Power Love
$869

89"W x 39"D x38"H
Also Avail. in a Chair and in a Gray Color
-Chair on Display in Brown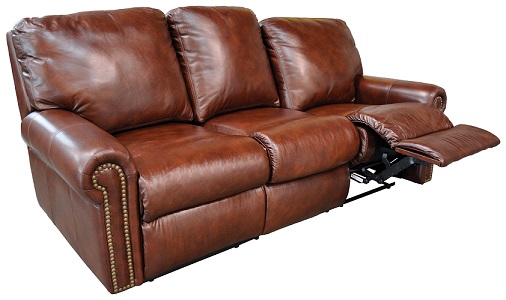 Omnia 100% Genuine Top Grain Leather
Recliner Sofa
Also avail. and on Display in a Triple Reclining Sofa. Avail. in a Sectional and complete Group Set *ETA 3 weeks shipping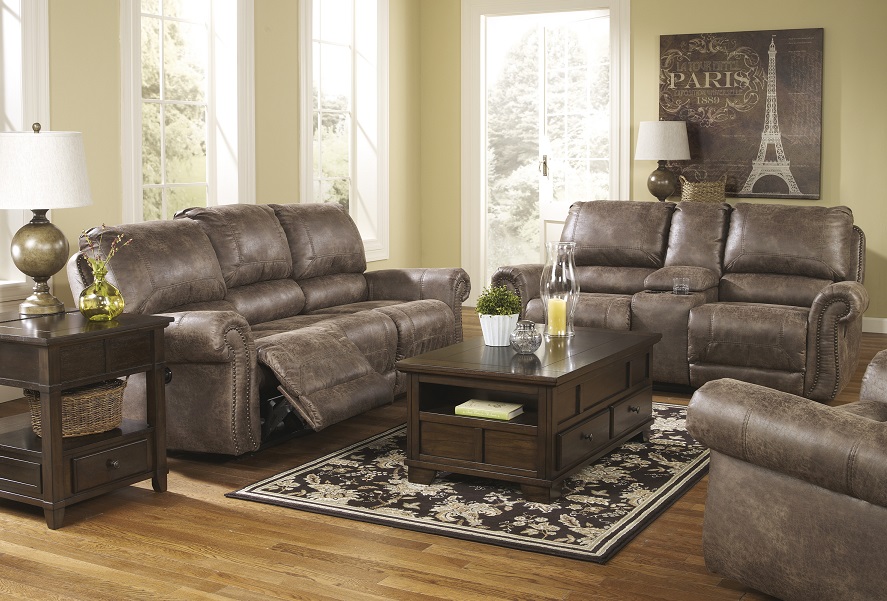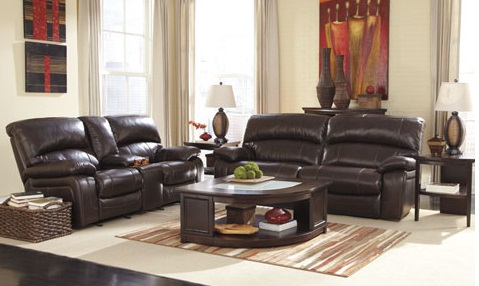 Benchcraft #U982 Genuine Top Grain Leather
Was $3299
Sofa Sale $2899
Includes Power LAF or RAF Recliner, LAF or RAF Power Chaise, and Armless Recliner.
Also avail. in a Sectional - ETA 3 Wks*
*Special Order ETA 8 Weeks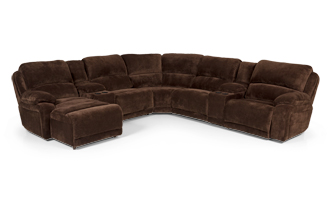 Stanton #820 Customizable Reclining Sectional
As Seen - $2599 - Choose from over 80 Fabrics
Fabric- Champion Chocolate
*Special Order ETA 8 Weeks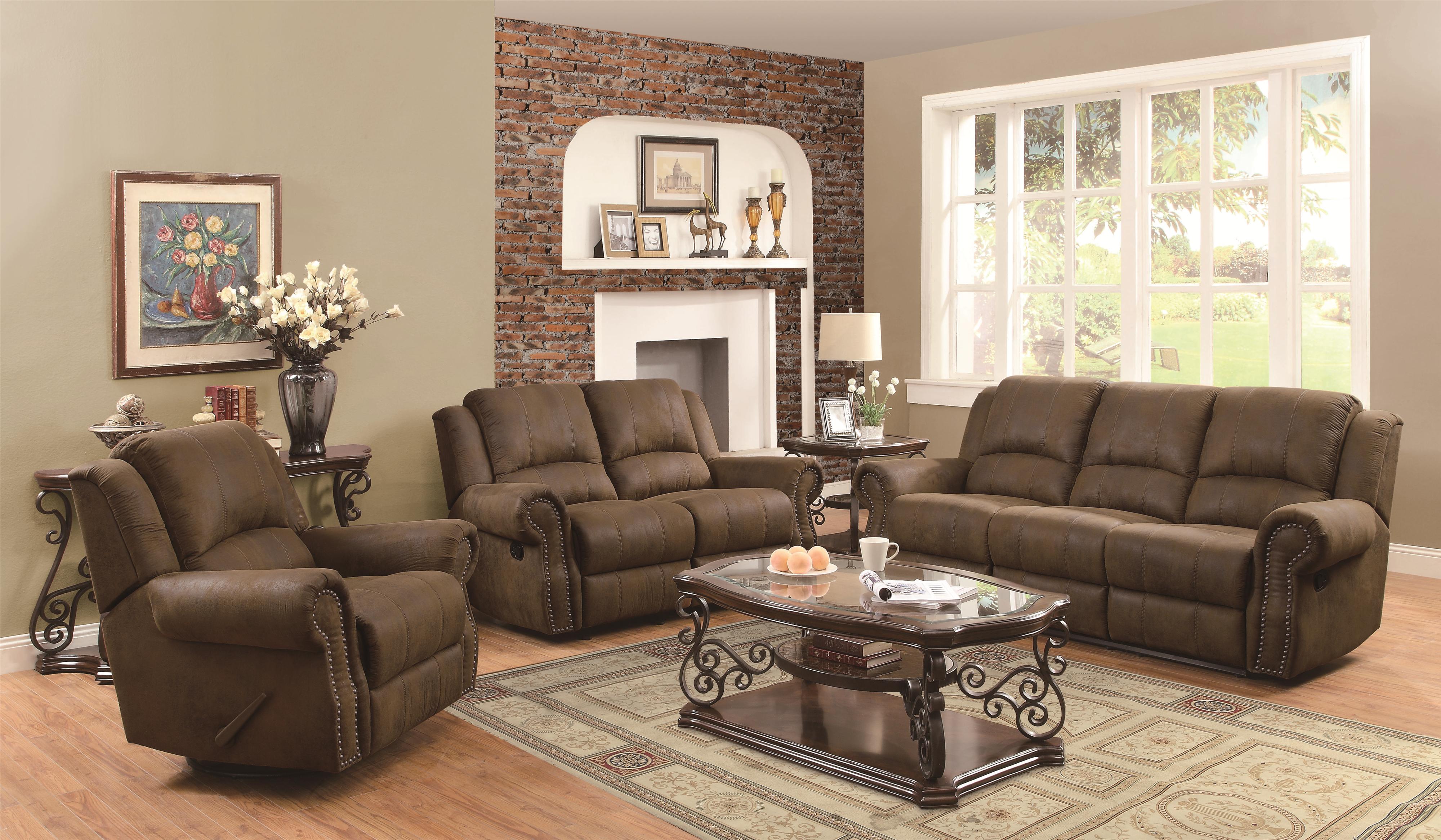 Coaster Sir Rawlingson 650151 Recliner Set
Sofa
90w x 37d x 41h
$699 Glider Love
68w x 37d x 41h
$679
Reclining Swivel Chair
44w x 37d x 41h
$429
*ETA 3 weeks shipping - Distressed Microfiber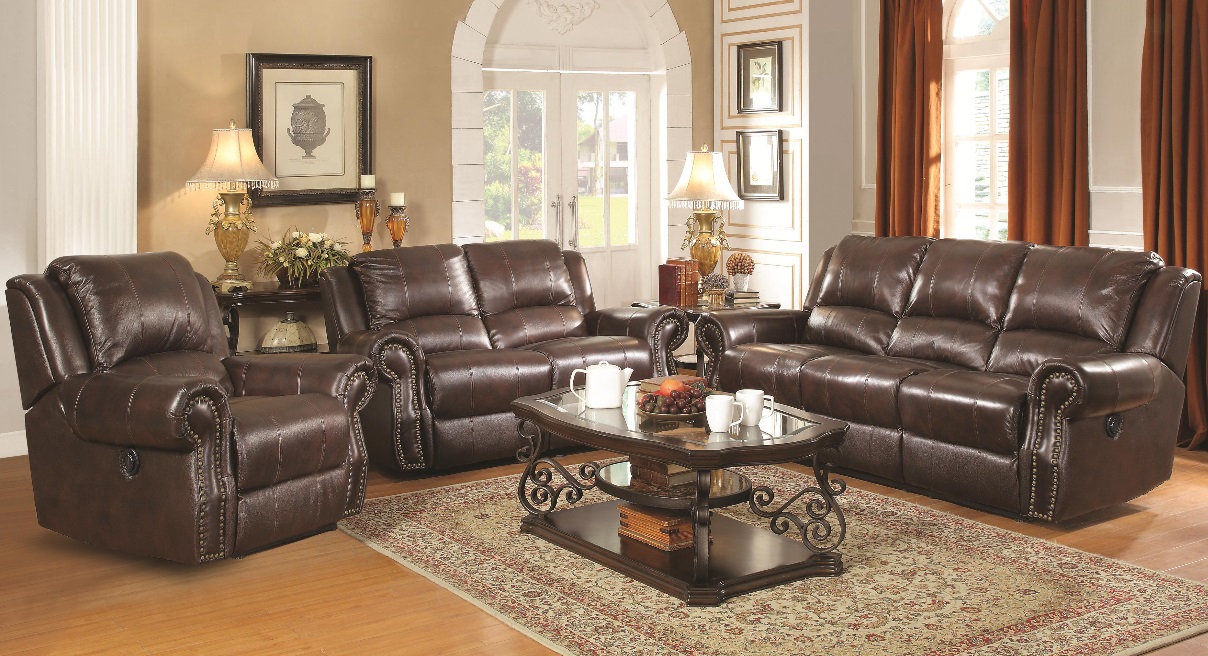 Coaster Sir Rawlingson 650161 Recliner Set
Sofa
90w x 37d x 41h
$1199 Gliding Love
68w x 37d x 41h
1099 Reclining Swivel Chair
44w x 37d x 41h $749
*ETA 3 weeks shipping - Top Grain Leather Match

Reclining Accent Chairs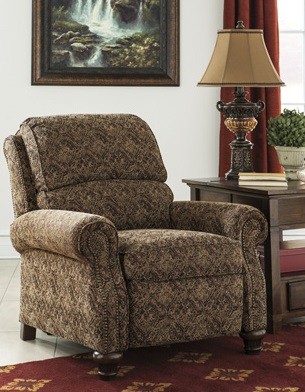 BenchCraft U780 PressBack Fabric Recliner $449

*On Display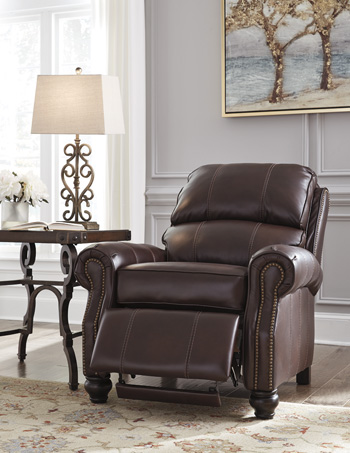 BenchCraft 317 PressBack Chestnut Recliner $799
Top Grain Leather *Special Order ETA 3 Weeks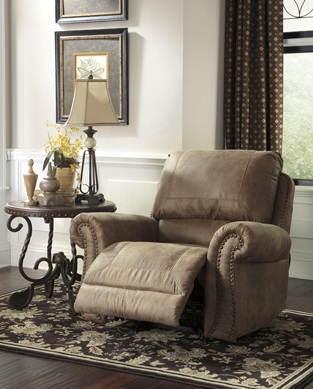 BenchCraft 319 Larkinhurst Earth
Rocking Recliner $449 *On Display

Also avail. in Sofa/Love *On Display -Also Avail. in Dark Brown and Charcoal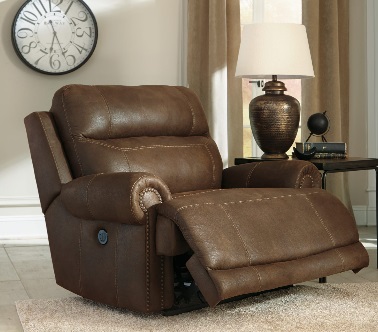 Chair and 1/2 Recliner 55"W x
40"D x 42"H
$559
Power Chair and 1/2 Recliner 55"W x
40"D x 42"H
$649
Also Avail. in a Sofa/Love -Chair on Display in Brown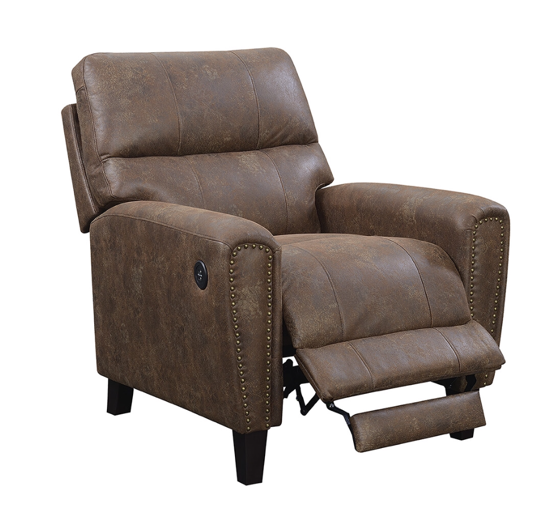 Emerald Dover U7051 Push Back Reclining Chair $399
Includes USB Ports
34w x 38d x 40h*
ETA 3-5 weeks shipping - Distressed Microfiber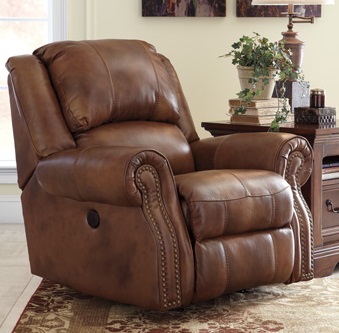 Benchcraft U780 Top Grain Leather Auburn
Reclining Rocker
Leather Reclining Chair
$699
Leather Power Reclining Chair
$799
43"W x 40"D x 42"H
* Special Order ETA 3 Weeks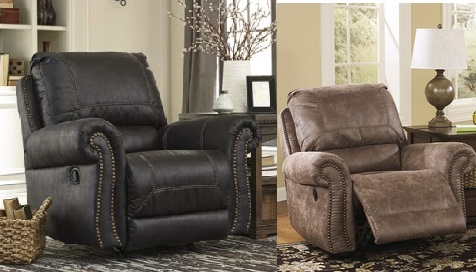 BenchCraft 741 Oberson Black, Earth Brown, Charcoal Grey, Dark Brown, or Navy Rocking Recliner $449 (Earth only comes in Swivel Glider or Standard Rocking)
Also avail. in Recl. Sofa/Love *ETA 3 weeks shipping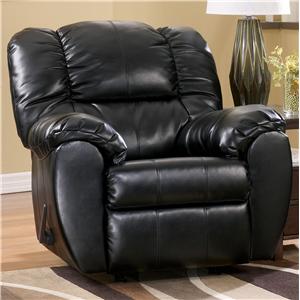 BenchCraft 706 Leather Rocking Recliner $319
Available in Black or Brown - Click on the picture for brown

*On Display and in stock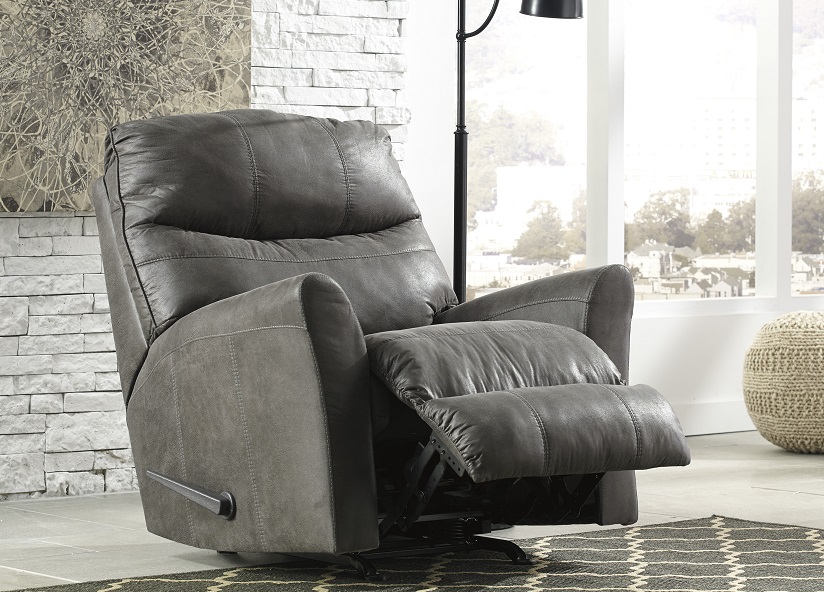 BenchCraft 692 Distressed Microfiber Rocking Charcoal Recliner $339
ETA 3 Week Order Time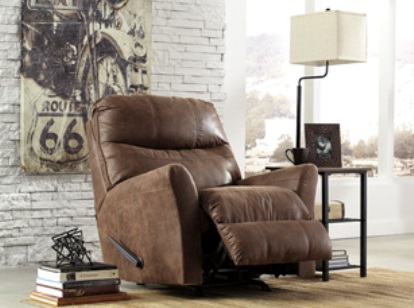 BenchCraft 692 Distressed Microfiber Rocking Coffee Recliner $339
*ETA 3 Week Order Time

Click for Fabric Samples
Aspen Log Reclining Chair 9209M-20 -Left
$849

43"w x 39"d x 36"h
Motion Versi Reclining Chair 9200M-20 -Right

$749




43"w x 39"d x 36"h

*
-Available in over 75 Distressed Microfibers, Fabrics Combos,

as well as a few Bonded Leather Options
*ETA 8 weeks shipping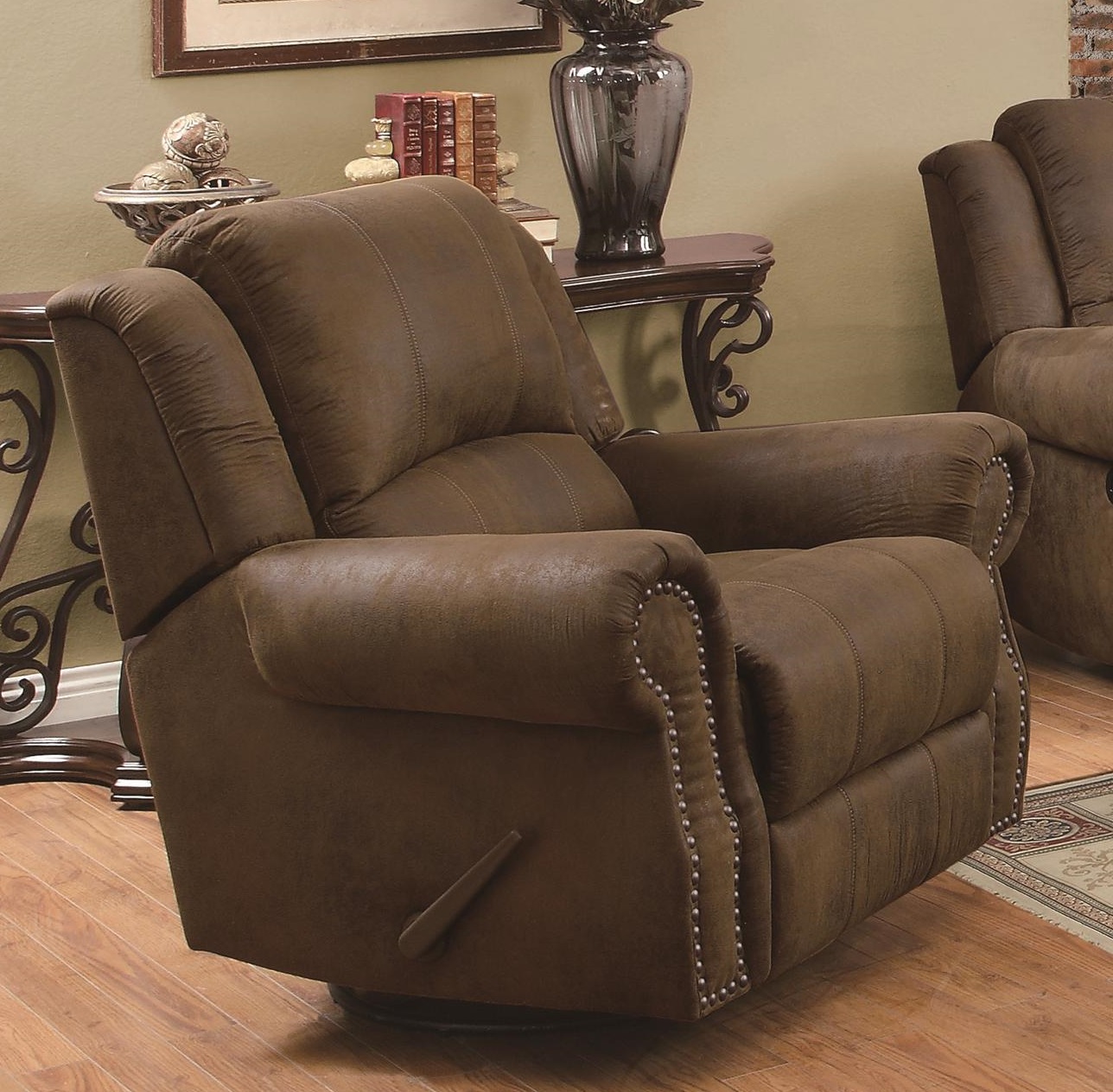 Coaster Sir Rawlingson 650153 Swivel Reclining Chair $429
*ETA 3-5 weeks shipping - Distressed Microfiber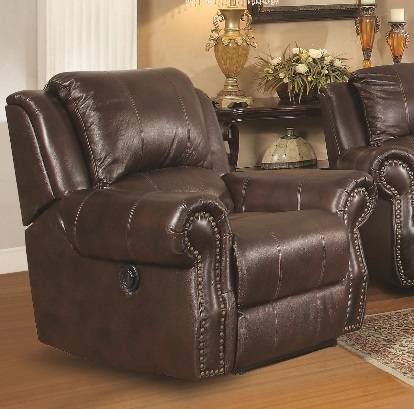 Coaster Sir Rawlingson 650163 Swivel Reclining Chair $749
*ETA 3-5 weeks shipping - Distressed Microfiber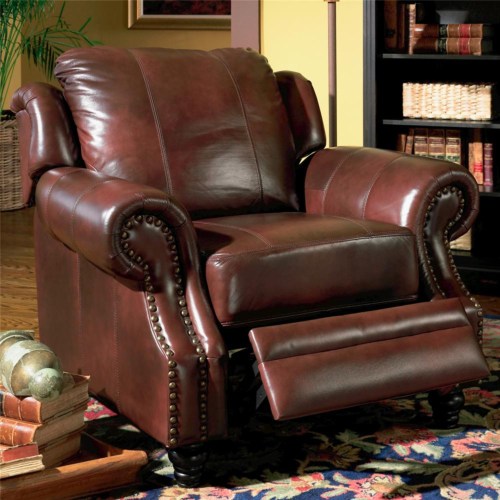 Coaster Princeton 500663 Push Back Reclining Chair $879
*ETA 3-5 weeks shipping - Top Grain Leather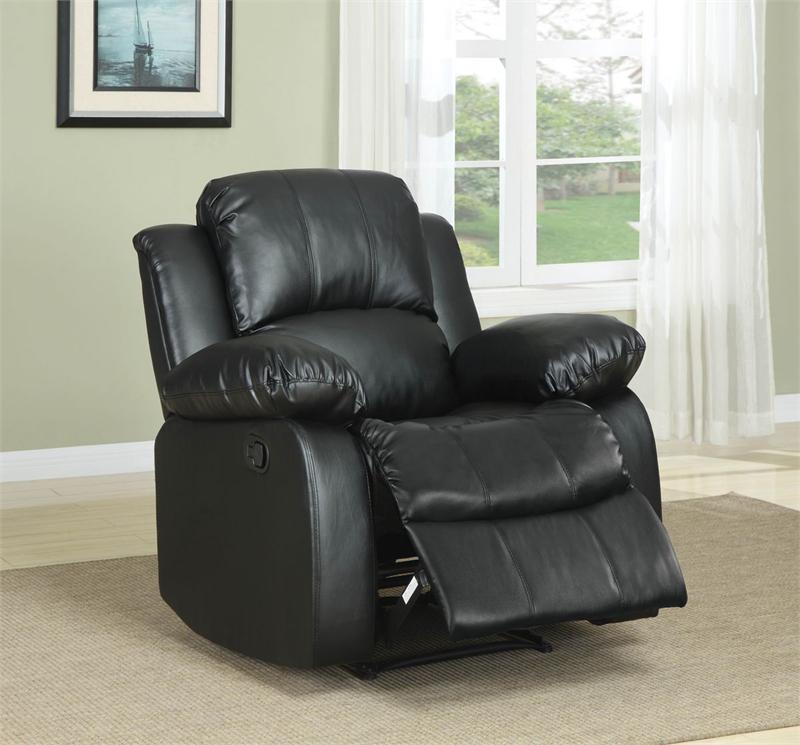 Homelegance 9700 Reclining Chair $329
Also Available in Power & a Sofa,
Love Seat, or Sectional

*ETA 3-5 weeks shipping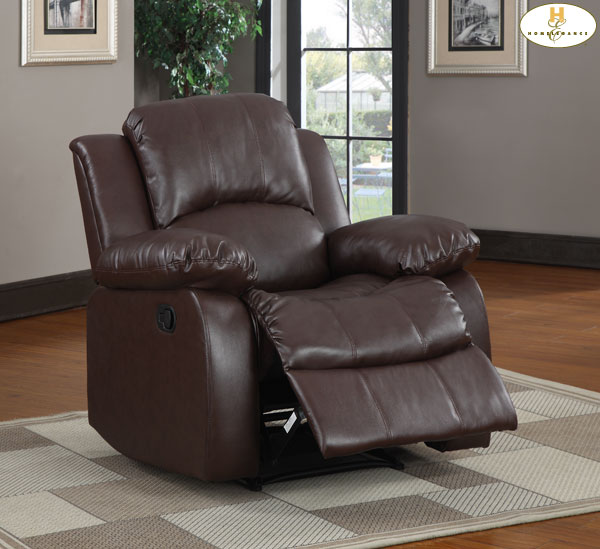 Homelegance Bonded Leather 9700 Reclining Chair $329
*ETA 3-5 weeks shipping
Also Available in a Sofa and Love Seat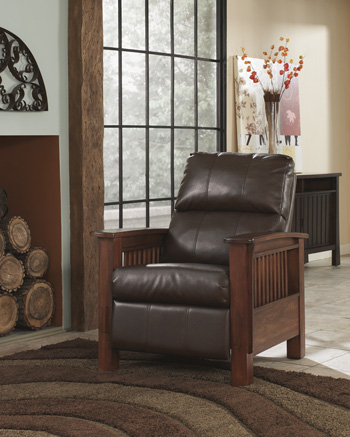 Millennium

1990026 or 1990126

Santa Fe Reclining Chair

36"W x 36"D x 30.25"H

$449

*ETA 3 weeks shipping - Comes in Bark (Shown) or Dark Chocolate