Mule Deer Chandeliers
Bradley's Antler Chandeliers are available to ship within 2-3 weeks and are made of a durable resin that
will withold its color and frame for many years to come. In addition, the light-weight resin allows you to
hang these chandeliers from anywhere! (Unlike real antler chandeliers which are extremely heavy and
require a durable stud anchor in just the right spot.) Each chandelier comes complete with 3 feet of chain
and canopy mounting kit available in Antique Bronze or Black.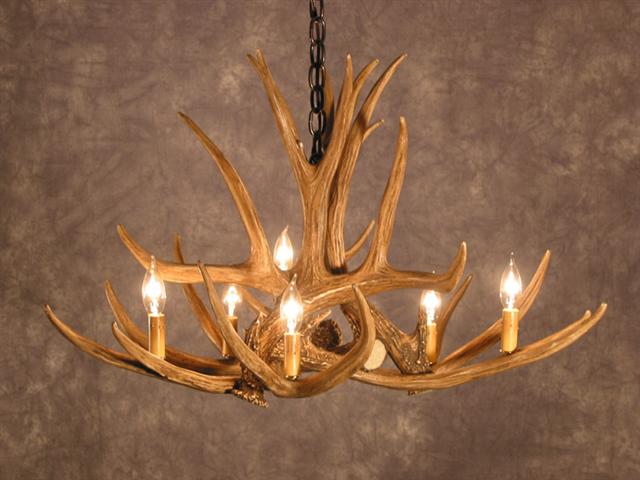 Mule Deer 6 Antler Chandelier
Was

$749

Now $449
32" wide x 20" tall
Features 6 candelabra lights
Weighs 6 Ilbs.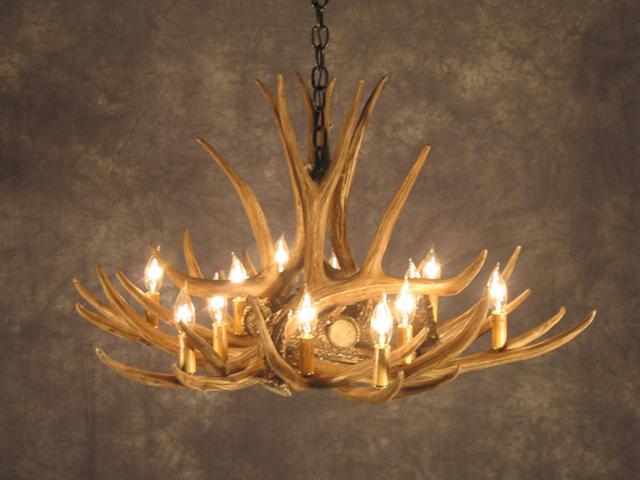 Mule Deer 9 Antler Chandelier
Was

$849

Now $549
36" wide x 20" tall
Features 12 candelabra lights
Weighs 9 Ilbs.