Rustic Metal Light Strips
Browse through several different sizes and options of metal art scenes laser cut and custom assembled by hand here in Utah. These scenes come in 5 different color options!
2018 Update: Copper Verdigris and Patina Finishes have been discontinued - the new options are a Dark Brown w/Antique Rubbed Bronze Finish and a Blackened Iron Paint. The Two powder coat options are still current.
Four Light Strips $179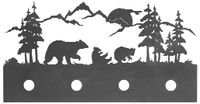 Bear Family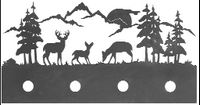 Deer Family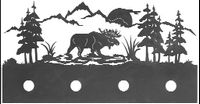 Moose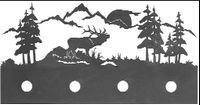 Elk
Six Light Strips $209


Bear Family

Deer Family

Running Horses

Buffalo